Browsing articles from "May, 2012"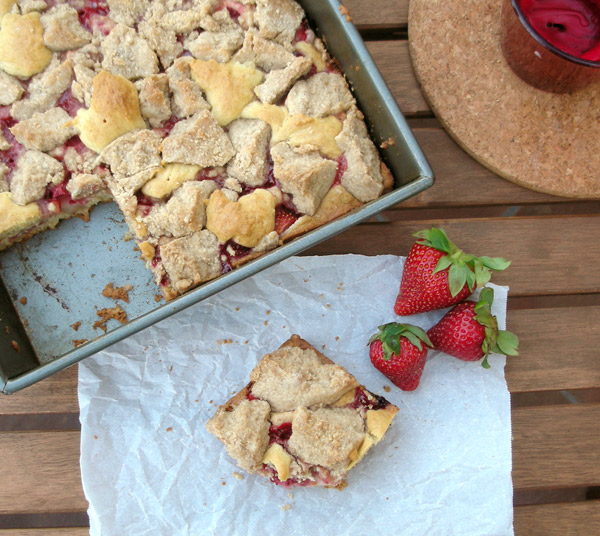 Crumb cake always reminds me of home (Northeastern PA). The population in our area used to be mostly German heritage, and that still permeates through many of the small towns. You can pretty much find some version of crumb cake at any diner, bakery, or convenience store.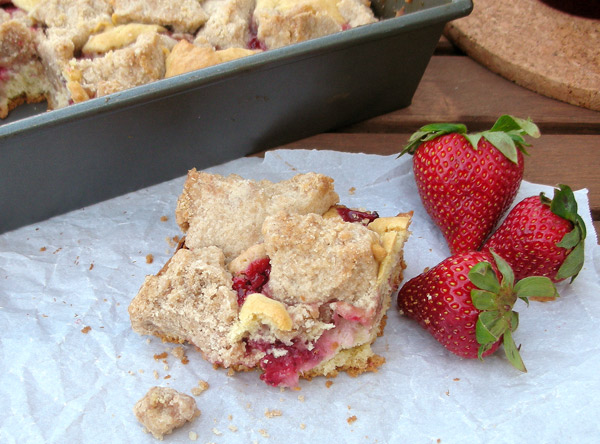 Although I really love trying new recipes all the time, so much so that I'd almost rather try something new every night before making a repeat, there are some recipes I make over and over. In the fall and winter, it's roasted winter vegetable pizza and in the spring it's this strawberry crumb cake. It's sweet and sugary with a slight tang from the berries.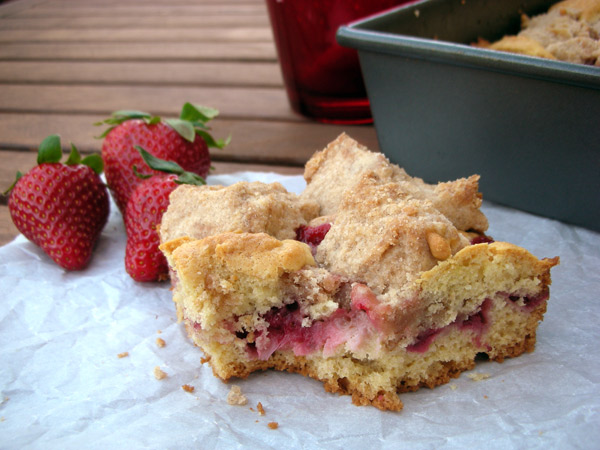 strawberry crumb cake
adapted from Smitten Kitchen
serves 12
Ingredients
Strawberry Filling:
1/2 pint (8 ounces) fresh strawberries
1/4 cup sugar
1 teaspoon cornstarch
1/4 teaspoon ground ginger
Crumbs:
1/3 cup dark brown sugar
1/3 cup granulated sugar
1 teaspoon cinnamon
1/4 teaspoon ground ginger
1/8 teaspoon salt
1/2 cup (1 stick) butter, melted
1 3/4 cups all-purpose flour
Cake:
1/3 cup fat-free sour cream
1 large egg
1 large egg yolk
2 teaspoons vanilla extract
1 cup all-purpose flour
1/4 cup sugar
1/2 teaspoon baking soda
1/2 teaspoon baking powder
1/4 teaspoon salt
6 tablespoons softened butter, cut into 8 pieces
Preheat oven to 325 degrees. Grease and flour an 8 x 8 baking pan.
Roughly chop the strawberries and place in a small bowl. Sprinkle with sugar, cornstarch, and ginger. Toss to mix.
In another bowl, whisk the sugars, spices, and salt. Add in the melted butter, whisking until smooth. With a spatula, stir in the flour. The mixture will be very thick, like a dough. Pat it into the bottom of the bowl.
In a small bowl, mix the sour cream, egg, yolk, and vanilla. In a mixer fitted with a paddle attachment (or a hand mixer), stir together the flour, sugar, baking soda, baking powder, and salt. Add a tablespoon or so of the sour cream mixture and the butter. Mix on medium until chunks form, about 20 seconds. Increase the speed to beat for 30 seconds. Add half the sour cream mixture and beat for 20 seconds, until fully incorporated. Add the rest of the mixture and beat for 20 more seconds until smooth. Important — Scoop out 1/2 cup of batter and reserve for topping berries.
Put the remaining batter into the baking pan. Smooth into an even layer. Using a slotted spoon to remove excess cornstarch mixture, spoon berries on top of batter. Dollop the reserved batter on top of berries.
Break the crumb topping into large pieces with your fingers. I make mine REALLY big, about 1.5 inches, but if you want a more traditional crumb topping, break them into pieces closer to 1/2 inch. Sprinkle them on top of the cake.
Bake for about 35 – 45 minutes, or until a toothpick inserted into the center comes out free of cake batter (although it may be red from the berries). Cool before eating.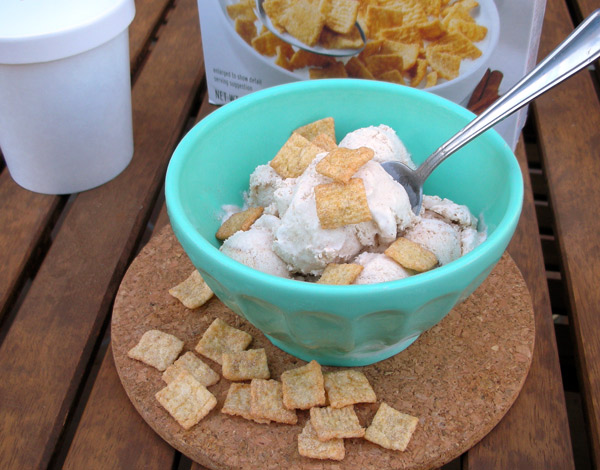 This weekend was scheduled to be lazy and unscheduled. My guy and I have both been going nonstop since Coachella. This weekend was to be filled with Marvel movies, eggs benedict, and ice cream. And that it was.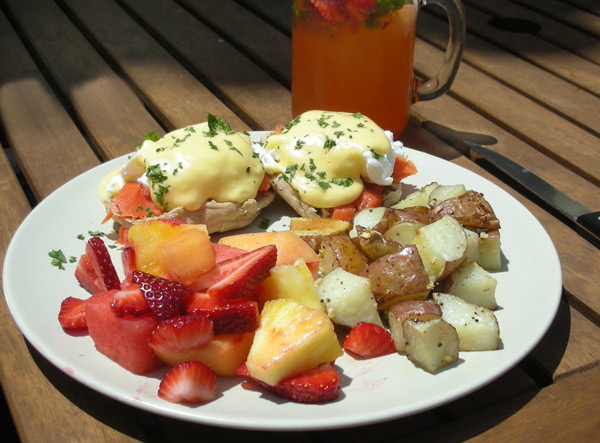 I'm officially obsessed with ice cream making. I've made 7 pints so far, and I would've had 9 had I remembered to put the freezing canister back into the freezer on Saturday (oops).
Right now I'm only playing around with the basics, but I've got my mind set on a fun ice cream + cookie recipe from Jeni's that's a tad bit more creative. That's the one I couldn't make because I left the canister out. But I'll make it soon!
Now… I know this blog is supposed to be about uncomplicated, unfussy recipes using healthful ingredients and minimal equipment, but… sometimes I will stray from that. Now, aside from splurging around $50 for a self-contained ice cream maker, basic ice cream recipes actually are uncomplicated and unfussy. But not exactly healthful (that's on my to do list!)… hey, everything in moderation!!
Over the past few years, the trend in food has been to take something classic, especially from childhood or a food thought to be All-American, and reinvent it. Well, one of my very favorite things when I was a teenager was breakfast cereal. I know I ate my fair share of it as a child, but as a teenager it became even more of a staple. Breakfast, dinner, after-school snack, midnight snack; they were all perfect times to eat cereal. I loved cereal so much that I think at one point my AOL Instant Messenger screenname was something like "cerealg0ddess." One of my most preferred varieties? Cinnamon Toast Crunch.
Milk + Cereal = Yum. Milk + Cereal + Heavy Cream + Ice Cream Maker = Cinnamon Toast Crunch Ice Cream!
I took a little hint from Momofuku Milk Bar's famed Cereal Milk, and "steeped" the milk with Cinnamon Toast Crunch to infuse cinnamon flavor. And I could've probably stopped there, but it seemed more appropriate to add a cinnamon syrup and cereal pieces.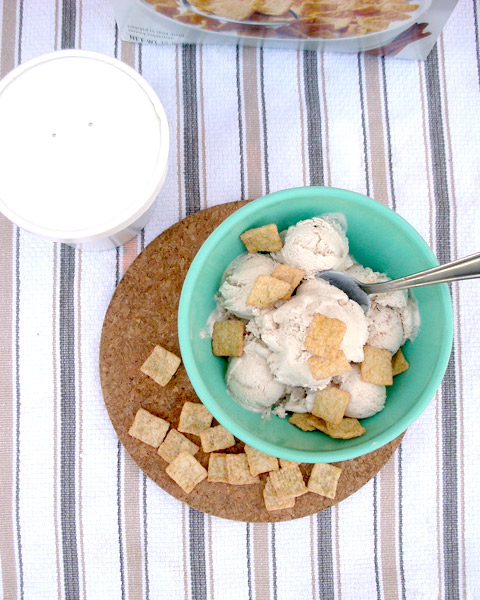 cinnamon toast crunch ice cream
makes 1 quart
Ingredients
Ice Cream:
1 cup whole milk
3/4 cup Cinnamon Toast Crunch Cereal, plus extra for layering into ice cream
2 cups heavy cream
2/3 cup sugar
1 teaspoon vanilla extract
Cinnamon Syrup:
1 cup water
1/2 cup sugar
1 tablespoon cornstarch
2 tablespoons cinnamon
1 teaspoon vanilla extract
Add the milk to a small bowl. Dump in 3/4 of a cup of Cinnamon Toast Crunch and stir into milk to saturate. Allow the cereal to "steep" for 20 minutes in the fridge. Stir occasionally.
Meanwhile, make the cinnamon syrup. In a small saucepan over medium-low heat, stir all ingredients together until thickened. Syrup should be slightly thicker than maple syrup. If it's too thick, add water in small amounts until it's thinned out. Cool completely in the fridge.
Drain the milk through a fine mesh sieve (or a strainer with small holes), into a saucepan. Press the cereal against the sieve with a spatula to get all the milk out of it, and be sure to scrape all the cinnamon-y milk from the bowl. Stir in the cream and sugar. Heat over medium until the sugar has completely dissolved.
Pour the mixture into a bowl and chill in the refrigerator until completely cool.
Freeze the milk mixture in an ice cream maker according to the manufacturer's instructions. In the last 5 minutes of freezing, add about 1/4 cup of the cinnamon syrup.
Pour a small amount of the syrup into the bottom of an airtight container. Sprinkle with cereal pieces. Pour half of the ice cream on top. Repeat the process once more. Lightly press a piece of parchment or wax paper into the surface of the ice cream. This will help prevent freezer burn. Cover with the lid and place in the refrigerator for a few hours until solid.
Let sit at room temperature for 2-3 minutes before serving. Sprinkle with additional Cinnamon Toast Crunch!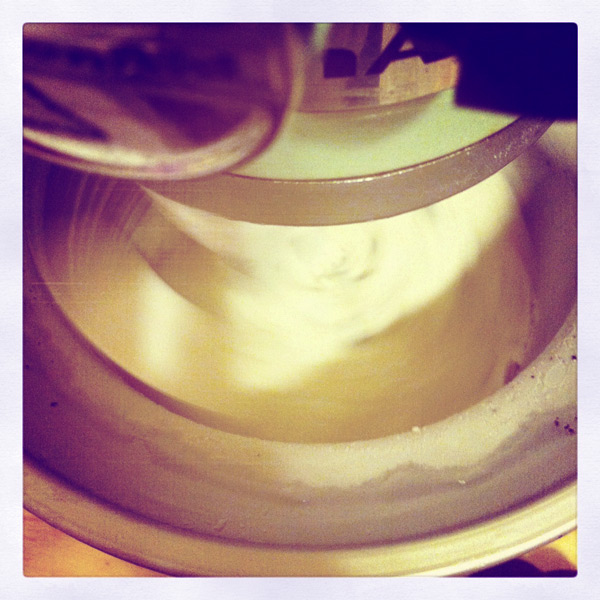 My mom bought me an ice cream maker attachment for my KitchenAid and it's been my obsession for the past week. I ordered two ice cream cookbooks along with it, Jeni's Splendid Ice Creams at Home, and The Perfect Scoop by David Lebovitz. Now, I know David is king, but I've been focusing so far on Jeni's, because the book is so pretty. And I like her story. She opened her first ice cream shop, called Scream, when she was only 22! That's so cool and inspiring. To this day they still write the ice cream variety on the label by hand.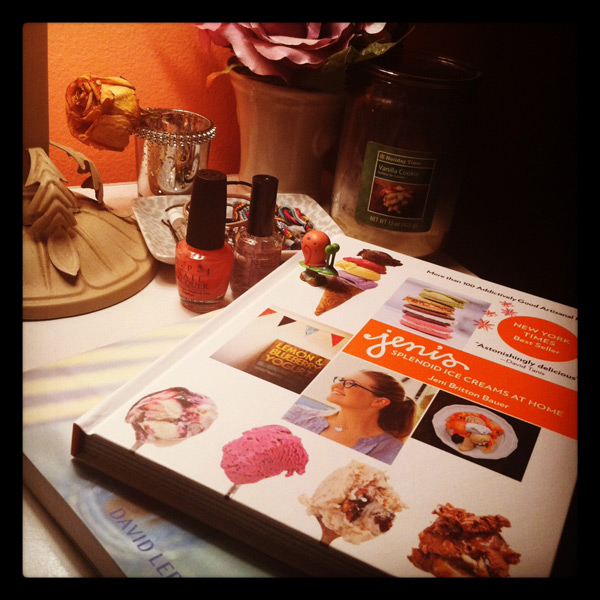 I have two really great friends coming into town this weekend (Hi Tom & Nikki!), and we always end up eating way too many sweets when we're together. This is not the time to change our habits. It's the time to test out my new ice cream maker, okay? I asked for any flavor requests, and was told "Something delicious – not like bacon acai rum ice cream." Alrighty, so we'll go the traditional route.
Now… let's just say I haven't had the best of luck so far. The first recipe I tried was Jeni's Salty Caramel, which is one of their most popular flavors. There is a lot of prep work involved. I'm usually not very good at prep, so I took extra care to get everything organized before I even started. You have to mix some of the milk with cornstarch, then mix corn syrup with the heavy cream, then whisk the cream cheese with the salt. Then comes the crucial step of creating a caramel while paying attention to the heat, color, and smoke it gives off. The pot gets removed from the heat, something gets added in, it goes back on the heat, more stuff gets added in. It's kinda complicated.
But I got through it. And into the ice cream maker it went. And 20 minutes later I tasted it and realized I put in 3x too much salt. Oops. But the texture was great! Nice and creamy. I'm just not sure how edible it is. Maybe if i mix some chocolate in to balance out the saltiness? Hmm.
This was no bueno. My friends are expecting ice cream, so I need to have something in my freezer for them other than Uber-Salty Caramel. So I decided to dial my game back and do a simple Cookies and Cream ice cream. But with Birthday Cake Oreos. But I couldn't find Birthday Cake Oreos. So it became Reduced Fat Oreos Ice Cream.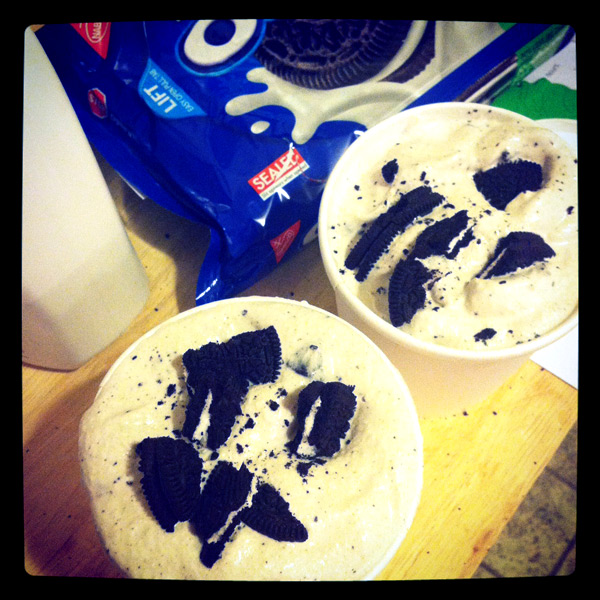 And it tastes awesome. And there's no salt in it at all! No chance for errors there!
Next up — Cinnamon Toast Crunch Ice Cream!
What other ice cream flavors should I experiment with!?
About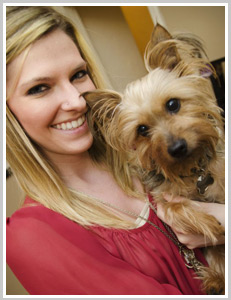 Healthful cooking can happen
to anyone. You don't have to know a lot about cooking or be a foodie to prepare and enjoy nutritious homecooked meals!
Read more...
FeastieBar