Browsing articles from "August, 2012"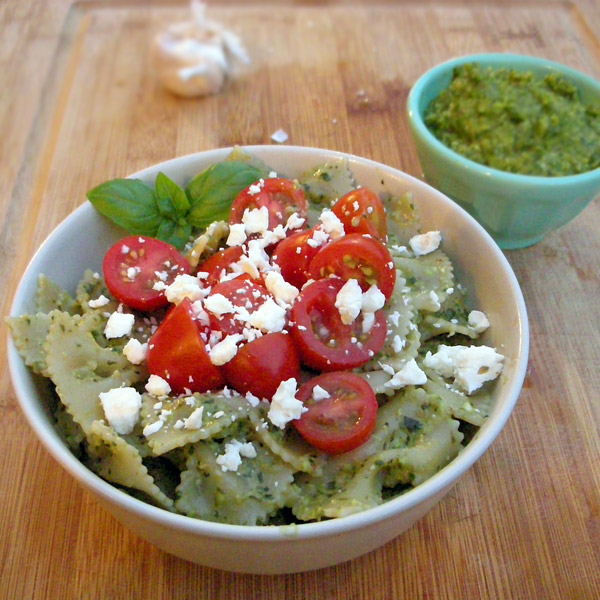 The first time I ever had pesto, it was homemade. After tasting this, I can never imagine eating the drab premade pestos you can buy in a jar at the supermarket. And once you make this sauce, you'll never touch that stuff again either! It requires a blender or food processor, and is precisely the reason why I bought a food processor when I moved into my first apartment alone.
Uses: toss with pasta, dip crackers or veggies in it, smear it on a toasted baguette, put it on a sandwich, use as a pizza sauce… Sometimes I even put it on my morning eggs. You'll find plenty of ways to use this all up. Trust me. It's that good!
One of my favorite ways to use pesto at home is tossed with bow tie pasta, cherry or grape tomatoes, and feta cheese.
In the unlikely event you've got too much pesto on your hands, put the extra in an ice cube tray, lightly cover with plastic, and freeze. When they're solid, pop them out using a knife and throw them in a ziploc bag. Keep them in the freezer and you'll have pesto sauce ready in a moment's notice.
The recipe comes out thick, so if you're using it with pasta, go ahead and leave a little bit of water in your pasta (about a tablespoon per cup of cooked pasta), then spoon the pesto over top and mix until well coated and the sauce gets slightly creamy.
fresh basil pesto
Ingredients
8 large stems of fresh basil
1/2 cup pine nuts or 3/4 cup walnuts, cashews, or almonds (in a pinch, any of these will do!)
1/2 cup fresh parmesan cheese
Juice of 1 lemon
3 garlic gloves
Kosher salt or table salt
Fresh ground black pepper
1/4 cup extra virgin olive oil
Put all of the ingredients, except the olive oil, into a blender or food processor. Pulse until the mixture becomes coarse. Stream in the olive oil. The pesto will be thick and bright green – a vivid color you'll never find in a jar!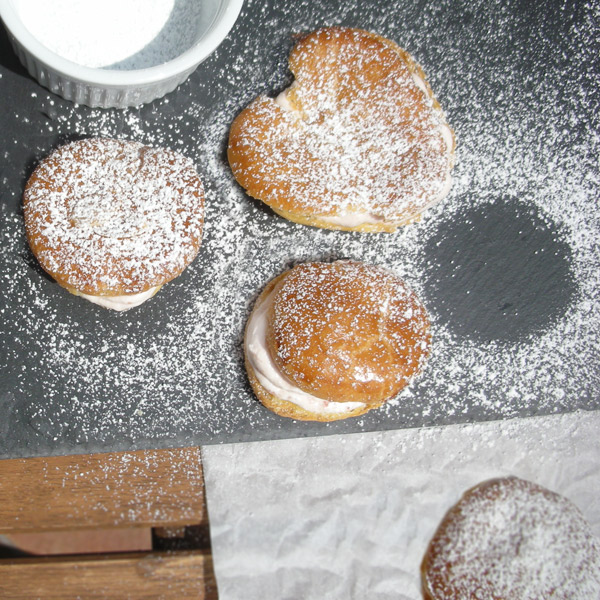 Kat of The Bobwhites was our August 2012 Daring Baker hostess who inspired us to have fun in creating pate a choux shapes, filled with crème patisserie or Chantilly cream. We were encouraged to create swans or any shape we wanted and to go crazy with filling flavors allowing our creativity to go wild!
I've been admiring the Daring Bakers from afar for awhile now, but this is my first official challenge! I was a little nervous for a few reasons, the first being — it's a French pastry recipe. So that surely means lots of butter and eggs. Not the most figure-friendly ingredients. I know I DEFINITELY have a sweet tooth, and a hard time resisting said sweets, but pastries I really only save for special occasions. And I also kind of didn't want to test my hand-eye-coordination skills by piping and assembling swans. So I found a loophole — Paris-Brest! Paris-Brest uses the same dough and filling, so it was acceptable to do for the challenge. Both recipes are essentially pastries filled with cream, but the Paris-Brest is shaped into a ring instead of a lake-dwelling bird. Easy!
But it wouldn't be a challenge without challenges…
First off, and it took me a few hours to realize this — I used my whisk attachment on my KitchenAid, instead of the dough attachment. Since I was making a dough, this was a no-no.
The next boo boo is that I piped the rings too thin — the recipe called for 1-inch wide rings. Mine were more like 1/2-inch

I had a bunch of dough left over, so I piped a bunch of other shapes — hearts, clouds, circles, and a star (random, I know). Since my pastries were so much smaller than I think they should've been, I should have reduced the baking time. Instead, I baked the full 50 minutes, and got this mess: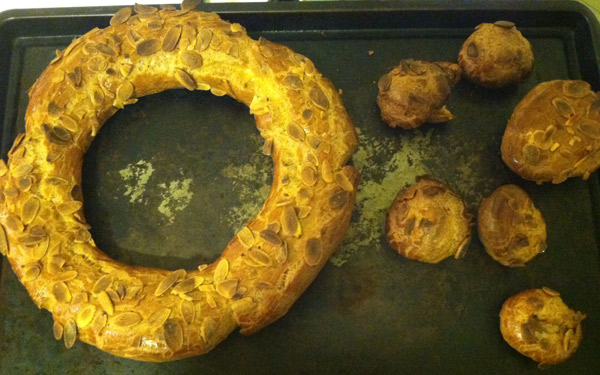 Since I had another tray of random shapes, I adjusted my times. I did about 10 minutes in the oven at 400, then reduced the heat to 350 degrees for another 10 minutes or so. They were golden brown, so I left the oven ajar and let them sit at the full 30 minutes to dry out. I didn't want to take any chances that they might still be moist inside.
Well, the circles were okay, but all the other shapes fell flat instead of being puffed up. I'd read somewhere on the forums that if your pastries fell, you could pop them back in the oven and they would puff up. So, back to 350 degrees the oven went, and I set the timer for 10 minutes.
10 minutes later, I opened the oven, and they looked exactly the same. In fact, the oven was cold. My pilot light had gone out! Off in search of the candle lighter I went.
Pilot light lit, oven still set to 350 degrees, timer set for 10 minutes. When the timer went off, the pastries looked like they had risen slightly, but they were getting more brown, so I figured I would cut my losses and pull them out to cool.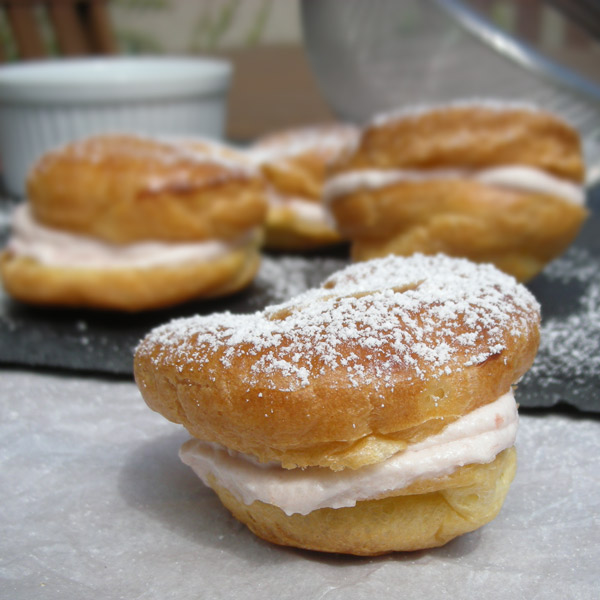 All in all, the only ones that really came out well were the circles. Essentially, I think I ended up with cream puffs. They were definitely delicious, definitely a few steps removed from the original challenge, but I did have a lot of fun making them and am excited to have finished my first challenge! I can't wait for next month's.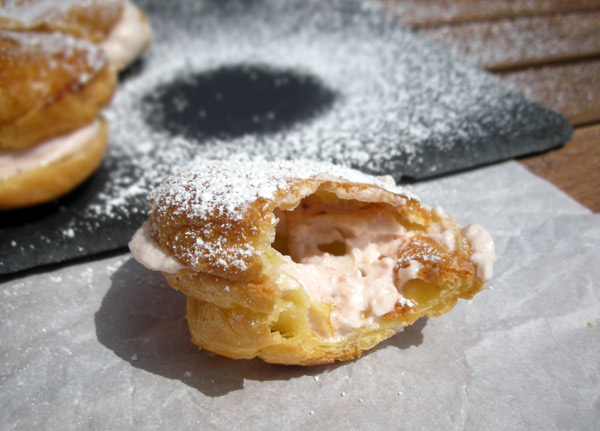 paris-brest
serves 4-6
Ingredients


Paris-Brest
1 cup flour
1 teaspoon sugar
1/4 teaspoon salt
6 tablespoons unsalted butter
1/2 cup whole milk
1/2 cup water
4 large eggs, lightly beaten


Egg Wash
1 large egg
1/8 teaspoon salt
1/2 cup sliced almonds


Strawberry Whipped Cream
1 cup heavy whipping cream
1/2 teaspoon pure vanilla extract
1 tablespoon granulated white sugar
1/3 cup chilled strawberry jam
Preheat oven to 400 degrees F and place the rack in the center of the oven. Line a baking sheet with parchment paper. Draw an eight inch circle on the parchment paper to use as a guide when piping the choux pastry.
In a bowl sift together the flour, sugar and salt. Set aside.
Place the butter, milk, and water in a heavy saucepan over medium heat and bring to a boil. Remove from heat and, with a wooden spoon, quickly stir in the flour mixture. Return to heat and stir constantly until the dough comes away from the sides of the pan and forms a thick smooth ball (about 3 to 4 minutes). Transfer the dough to your electric mixer, or with a hand mixer, and beat on low speed a minute or two to release the steam from the dough. Once the dough is lukewarm, start adding the lightly beaten eggs, in small additions, and continue to mix until you have a smooth thick shiny paste. (Note: To test to see if the dough is the right consistency; pinch off about a teaspoon of the dough. Then with your thumb and index finger slowly pull the dough apart. The dough should stretch, not break. If it breaks, beat in a little more egg.)
Transfer the dough to a large piping bag fitted with a large plain tip (#4). Pipe a 1 inch thick ring of dough just inside the 8 inch circle that is drawn on the parchment paper. Pipe another 1 inch thick ring inside the first ring, making sure the rings of dough are touching. Pipe a final ring of dough on top, along the center seam between the first two rings of dough. Then, with moistened fingertips, gently smooth the rings of dough. In a small cup, beat together the egg and salt for the glaze. With a pastry brush, gently brush the glaze on the top and sides of the dough. Sprinkle with the shaved almonds.
Bake for 15 minutes and then reduce the oven temperature to 350 degrees F. Bake for a further 35 to 45 minutes or until the Paris Brest is a golden brown color, puffed, and crisp. Turn the oven off and, with the oven door slightly ajar, let the shell dry out for about 30 minutes. Remove from oven and finish cooling on a wire rack.
To make the whipped cream filling, place your mixing bowl and wire whisk in the freezer for about 15-30 minutes. Then place all the ingredients in the cold bowl and beat until very soft peaks form. Then add the strawberry puree or jam, and beat just until stiff peaks form. Taste and fold in more sugar or puree, as needed. If not using immediately, cover and refrigerate.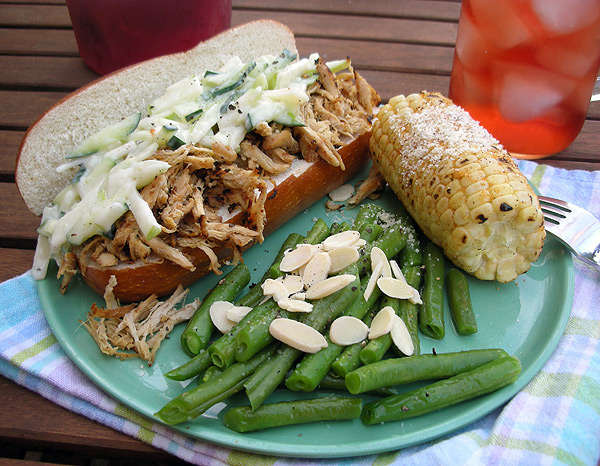 My cooking dry spell I had for a few weeks has definitely blown over. I've got ideas on top of ideas and they're having baby ideas. Adding fuel to the fire was the double date dinner I had on Friday night. I don't want to give away too many details because I hope these turn into publishable recipes, but some clues are brussels sprouts and onions, and almonds and horchata.
My unplanned weeknight dinners are usually mish-moshes of ingredients I have on hand. I love trying to create something with what seems like nothing. I hate wasting food, so it's a great way to try and make sure everything I have on hand gets used. So what I usually end up doing is picking out a new recipe or two for the week and then playing around with what's left over. Since trying NEW recipes is really exciting to me, it's not often I make the same recipes over and over.
Andddd enter this chicken sandwich recipe. I like it so much that I made it TWICE in one week! It's sweet and salty at the same time and really easy to pull together once you've already got cooked chicken ready to go. It's great for lunch if you've got a microwave, just pack the chicken, slaw, and bread separately, then toast the bread and chicken together in a toaster oven (or just heat chicken in the microwave), and top with slaw. If you're watching your bread intake, just layer the chicken and slaw in a bowl and dig in.
Awesome, filling summer recipe. I've paired it here with some corn on the cob seasoned with Lawry's seasoned salt, and some steamed green beans topped with sliced almonds. Give it a try!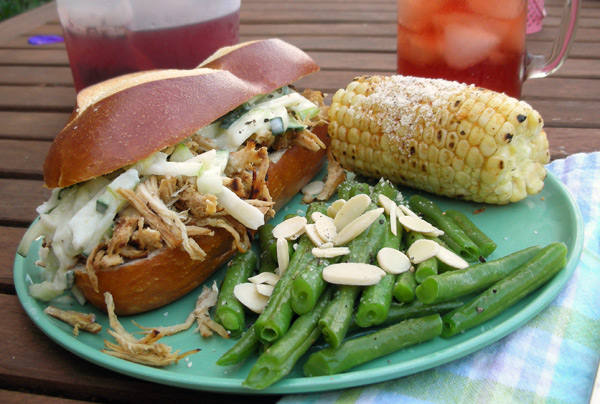 pulled chicken sandwiches with apple cucumber slaw
adapted from Everyday Food Magazine
serves 2
Ingredients


Slaw:
Half of a Granny Smith Apple, cut into matchsticks
Half of a large cucumber, cut into matchsticks
2 scallions, thinly sliced
4 tablespoons low-fat mayonnaise
salt and pepper


Chicken:
8 oz chicken breast, raw
4 tablespoons honey
4 tablespoons dijon mustard
1/4 cup water
1 tablespoon apple cider vinegar


2 hamburger buns
Poach the chicken. To do so, place the breasts in a pot just big enough to fit them. Cover with water and turn heat to high. When the water starts to boil, turn the heat down so the water is at a low simmer. Cover and cook for 10 minutes. Turn the heat off and leave the pot covered to finish cooking, about 15 minutes. Check the doneness by cutting into the thickest part of the chicken to make sure it's no longer pink, or use a meat thermometer to ensure the thickest part is at least 165 degrees. Drain water and allow to cool.
In the meantime, make the slaw. Combine the apple, cucumber, scallions, and mayo. Season with salt and pepper.
When the chicken is cool enough to handle, shred it using two forks, or pull it apart with your fingers.
Add the honey, mustard, water, and vinegar to a large pan over medium-high heat. Stir to begin to combine, then add the pulled chicken, stirring to distribute the sauce. Season with salt and pepper. Heat for 5 minutes or so, until the chicken is warm.
Pile the chicken on top of your buns and top with the apple cucumber slaw. I used pretzel rolls from Trader Joe's because I was feeling fancy, but whatever you have on hand will do.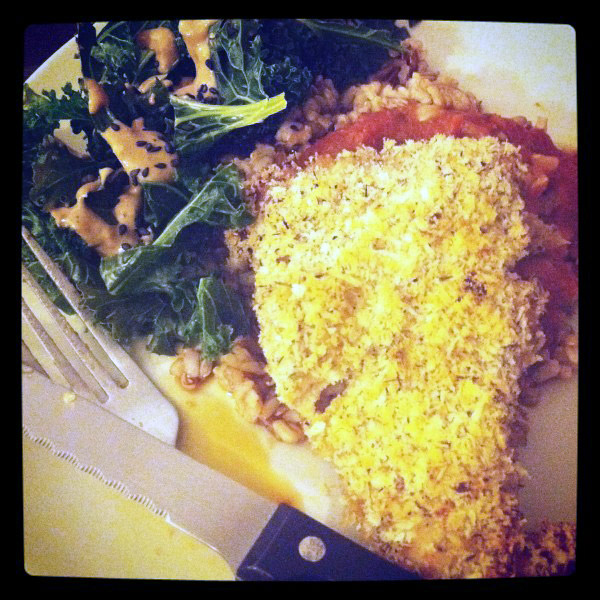 Outside Lands was so fun! It felt pretty different from Coachella. A lot more laid back. You were allowed to bring food and a lot of people snuck in their own alcohol. We kept it pretty classy by bringing along crackers, hummus, and trail mix, and sipping on wine. The only downside was that it was reallllly cold. Record low temperatures.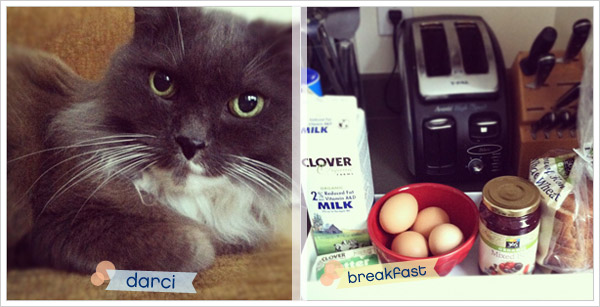 It was our first airbnb experience. We rented a spacious apartment near Pacific Heights that was stocked with organic fruit, tea, oatmeal, eggs, and toast for each morning. And we got to share the apartment with a 16-year-old cat named Darci.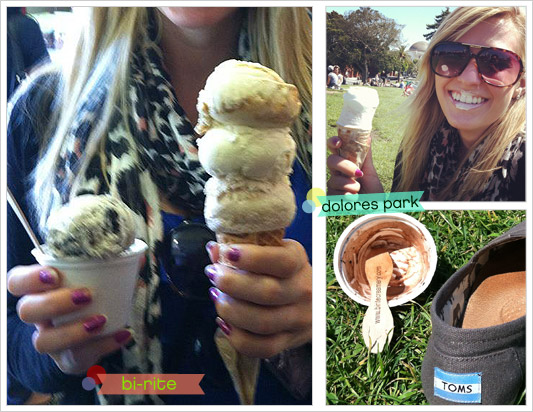 After the festival was over, we had a quick day to do some more exploring in the city. My only request was that we absolutely must go to Bi-Rite Creamery. Okay, I guess that's more of a demand than a request… Anyway, we got there just in time because there was barely any line, but when we left it stretched to the end of the block. I opted for a double cone with three flavors: Ricanelas (cinnamon ice cream with snickerdoodle cookie chunks), honey lavender, and brown sugar with ginger caramel swirl. I think my favorite was the honey lavender — it was very light and refreshing. Josh said my Cinnamon Toast Crunch Ice Cream is better than the Ricanelas flavor… which made me smile for sure!
Needless to say, running around Golden Gate Park and walking around the city for four days has made my lazy butt pretty exhausted, so I've been relying on quick recipes with few ingredients. A panko crusted chicken breast is one of my go-to's. Here I've served it with rice, tomato sauce, and steamed kale with a quick tahini dressing (tahini, a drop of sesame oil, and rice vinegar).
This is a base recipe you can customize to your liking. Here are some spice ideas:
Spicy: Add 1/4 – 1/2 teaspoon cayenne pepper.
Herbed: Add 1/4 teaspoon each rosemary, thyme, and oregano, 1 1/2 teaspoons grated parmesan cheese.
Sesame Ginger: Add 1/2 tablespoon sesame seeds and 1/4 teaspoon ground ginger.
Barbeque: Replace the dijon and lemon juice with 1 tablespoon of your favorite barbecue sauce.
Bacon: Add 1/2 tablespoon bacon bits.
Curry: Add 1 teaspoon curry powder.
Nutty: Add 1/2 tablespoon of your favorite chopped nut (pistachios, pecans, peanuts, walnuts).
panko crusted chicken
serves 1
Ingredients
1/2 tablespoon dijon mustard
1/2 tablespoon water
1/2 tablespoon lemon juice
4 oz chicken breast, raw
2 tablespoons panko bread crumbs (or regular breadcrumbs)
salt and pepper
Preheat the oven to 350 degrees. Spray a baking sheet with nonstick spray or olive oil.
In a wide, shallow dish, combine the dijon, water, and lemon juice.
In another wide, shallow dish, combine the panko crumbs and any spices desired. Season with salt and pepper.
Trim the chicken breast of any excess fat.
Dip the chicken in the mustard mixture and turn to coat. Let the excess drip off, then coat in panko crumbs, pressing to make them stick.
Place the chicken on the baking sheet. Pat excess breadcrumbs into chicken.
Bake for 20 minutes or so, until a thermometer inserted into the thickest part of the chicken reads at least 175 degrees, or until the center of the chicken is no longer pink.
featured on tasteologie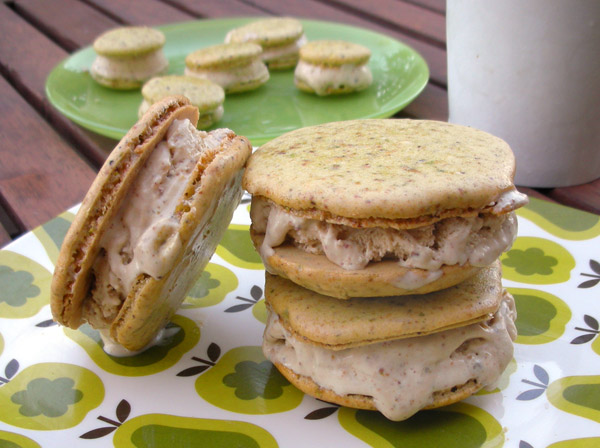 Well okay, now I've done it. The other day I was complaining about how it's not really hot here in SoCal, but every other state is complaining about it being boiling. Well this week where I work it's been averaging 104 degrees outside. Eek. I appropriately scheduled this recipe.
This weekend I'm redeeming my birthday gift from Josh, a trip to the Outside Lands music festival in San Francisco! I think I'm most excited to see Stevie Wonder, Metallica, Bloc Party, Beck, and Norah Jones, but there's also a TON of food, wine, and beer.
We'll be pretty busy Friday through Sunday, but we've also got all day on Monday to explore the city. I absolutely will not miss Bi-Rite Creamery. It was ranked one of the Top 10 places in the US to eat last year by Yelp and has a gazillion reviews. And hello, what better way to top off my Ice Cream Obsessed Summer 2012. I may have to buy their cookbook as a souvenir.
But for now, Jeni's remains my favorite ice cream cookbook. Which leads me to these pistachio ice cream macarons.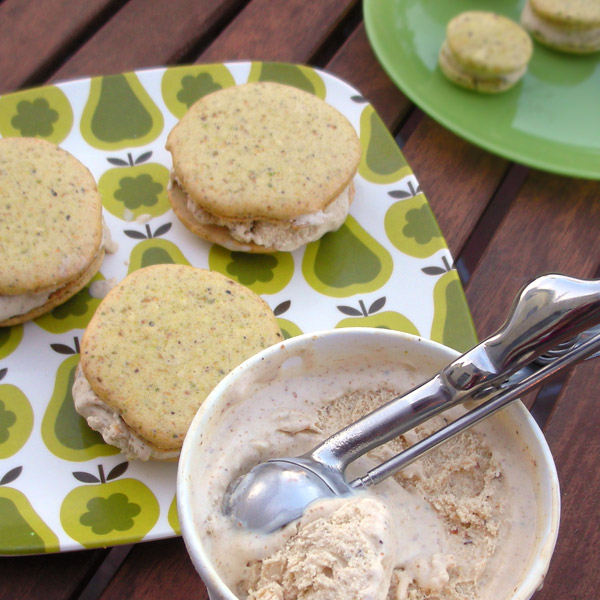 This isn't the quickest recipe. It's definitely not something I'd expect you to throw together on a weeknight after work. However, if you break it down into the two components, it's less intimidating. Start with the ice cream since that's going to require time to freeze.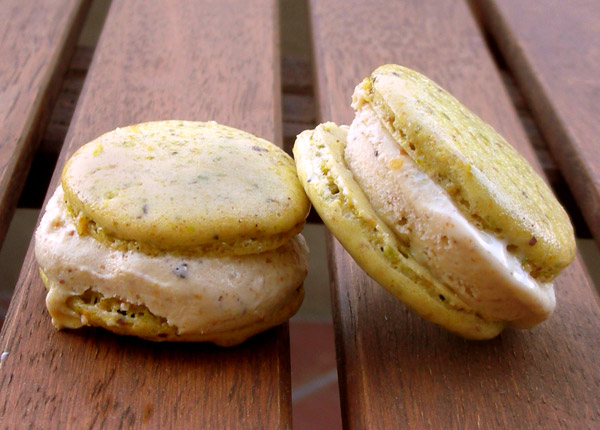 pistachio macaron ice cream sandwiches
adapted from Jeni's Splendid Ice Creams At Home
serving size varies
Ingredients
Roasted Pistachio Ice Cream:
1/2 cup unsalted pistachios, shelled
2 cups whole milk
11 tablespoon plus 1 teaspoon cornstarch
3 tablespoons cream cheese, softened
1/2 teaspoon fine sea salt
Preheat the oven to 350 degrees. Spread the pistachios in a single layer on a baking sheet. Toast for 10 to 12 minutes, until fragrant. Grind in a food processor until the form a smooth paste.
In a small bowl, mix the cornstarch and 2 tablespoons of the milk until smooth.
In a medium bowl, whisk the cream cheese, pistachio paste, and salt until smooth.
Fill a large bowl with ice and water.
Put the rest of the milk, cream, sugar, and corn syrup in a pot over medium-high heat. Bring to a rolling boil for 4 minutes. Take it off the heat and gradually whisk in the cornstarch mixture. Bring back to a boil and cook until slightly thickened, about 1 minute, stirring with a spatula.
Whisk the hot milk mixture with the cream cheese mixture until smooth. Pour into a 1-gallon Ziploc bag and place into the ice bowl. Let it cool down and become cold, about 30 minutes. You can also put the entire bowl into the fridge to speed up the cooling process.
Pour the ice cream into your ice cream maker. While it's on, add the almond extract. Freeze according to the manual. Pack the ice cream into pint containers or an airtight plastic container. Cut a piece of parchment paper a little bit larger than the container and place it directly on top of the ice cream mixture and cover with lid. This will seal out all the air. Freeze until firm.
Ingredients
Pistachio Macarons:
8 ounces (1 cup plus 2 tablespoons) unsalted shelled pistachios
2 1/2 cups powdered sugar
3/4 cup egg whites, from about 6 eggs
1/4 teaspoon fine sea salt
1/2 cup plus 2 tablespoons sugar
green food coloring (optional, I used neon)
Decide how many sandwiches you'd like. This recipe says it made 6 sandwiches, but I had enough batter to make many more, and decided to make mini ones. You're going to use a guide to create the large sandwiches, and for the smaller ones I freehanded them, about 1 inch wide.
Line several baking sheets with parchment paper. To make normal sized sandwiches, trace a glass with about a 3-inch opening onto the parchment paper, leaving about an inch between them. Make sure you trace an even number.
In a food processor, grind the nuts with 1/4 cup of powdered sugar until fine, like a flour. Add the rest of the powdered sugar (2 1/4 cups) and pulse until combined. If there are any chunks of nuts, strain the flour through a sieve to remove them.
Using a stand or electric mixer, whip the egg whites and salt until frothy. With the mixer still on, add the sugar 1 tablespoon at a time. Continue to whip the meringue for 5 minutes, until it's shiny. When the beaters are removed, medium-firm peaks should form.
With a rubber spatula, fold the nut flour into the egg whites, 1/3 at a time. Add the food coloring.
If you have them, use a 1/4 inch tip in a pastry bag. If not, use a plastic bag and snip off a tiny bit of one corner when you're ready to pipe. Fill the pastry bag. Starting in the center of the circles you traced, pipe in a spiral until you reach the edge (I think of snail shells).
The cookies need to air out for 30 minutes.
Preheat the oven to 300 degrees. Bake the cookies for 18 to 20 minutes. Halfway through, rotate them. When finished, they will rise a bit and look crisp. Cool the cookies completely, then freeze.
Assemble the sandwiches:
When the cookies are hard, pull the ice cream out of the freezer to soften, 5 to 10 minutes. Scoop as much ice cream as you'd like onto the bottom of one cookie, top with another cookie, and gently press to make a sandwich.
You can make these as needed, or make them all at once. Just wrap the big guys in some plastic wrap and then put them all in an airtight container back in the freezer.
About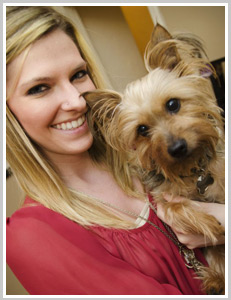 Healthful cooking can happen
to anyone. You don't have to know a lot about cooking or be a foodie to prepare and enjoy nutritious homecooked meals!
Read more...
FeastieBar