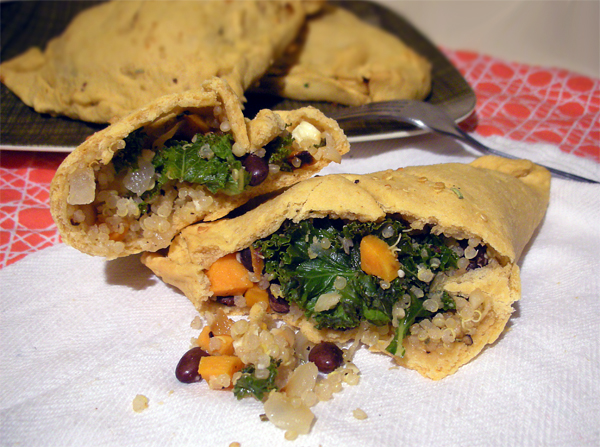 Let's get right down to it. Things have been difficult for me lately. I've been in a rough place, but finally feel like I am beginning to come out of it. When I go through challenges, those are the times I realize most that I have an incredible group of friends supporting me. I would not have been able to begin conquering the feelings I've been having recently without the encouraging words and actions I've received over the past few weeks. Not to mention all of the adorable and thoughtful gifts.
I'm truly blessed, and I can only hope to be as helpful and patient to my friends as they have been to me. Thank you so much. You all know who you are.
With that said, I have not been in much of a cooking or blogging mood lately. I kept putting off this month's Daring Bakers Challenge, until I realized it was due soon, two days before it was due. So last night I got my butt into high gear.
Patri of the blog, Asi Son Los Cosas, was our September 2012 Daring Bakers' hostess and she decided to tempt us with one of her family's favorite recipes for Empanadas! We were given two dough recipes to choose from and encouraged to fill our Empanadas as creatively as we wished!
The original empanada recipe Patri shared with us, was for a casserole-type empanada, rather than the handheld pies I typically think of. I decided to go with handheld pies instead of a casserole, because I knew most of the food would go to waste. I wanted to make a smaller recipe that will be easier for people to make at home and be able to consume with minimal waste. I halved the dough recipe and came up with a hearty Fall-like filling of sweet potatoes, kale, quinoa, black beans, and feta cheese. These savory little pies are great for a dinner or lunch on the go, or served on a plate with a side of veggies.
Tip: To make this recipe less time consuming, buy pre-made dough. I like to use reduced-fat crescent roll dough. You just pinch the perforated seams together to make it a seamless sheet of dough. Then roll out and cut to the specified measurements below. This will shave at least 45 minutes off your prep time!
sweet potato and kale empanadas
serves 4
Ingredients


Empanada Dough
1 3/4 cups all-purpose flour
1/2 cup warm water
1/4 cup less 1/2 tablespoon olive oil
1/2 tablespoon dry yeast
1/2 teaspoon salt
1/2 teaspoon paprika


Filling
2 small sweet potatoes, diced
4 cloves garlic, minced
1/2 cup diced onion
1/2 cup uncooked quinoa, prepared according to packaage
1/2 cup canned black beans, rinsed and drained
1 teaspoon dried rosemary
1/2 cup crumbled feta cheese
1 cup raw kale
Put the flour in a bowl and make a well in the center. Add the water, oil, yeast, salt, and paprika. Stir together with a wooden spoon until a dough forms. Knead the dough for 8 minutes.
Cover the dough with a cloth and allow to rise for 30 minutes.
In the meantime, make your filling. In a pan sprayed with nonstick spray, sauté the sweet potato over medium heat until it begins to soften, about 10 minutes. Add the onion and garlic, cook for about 5 minutes. Add the quinoa, beans, rosemary, and feta. Stir to combine, then top with the kale. Allow to cool.
Preheat the oven to 350 degrees.
Once the dough has risen, roll it out into a 13 inch by 13 inch square. Trim off the uneven edges, then cut into 4 equal pieces.
Spoon about 1/4th of the filling diagonally into the center of each square of dough. You may have some leftovers. You can eat these plain on their own another time!
take one corner of the dough and carefully stretch it over the filling to make a triangle. Pinch and tuck the edges together, making a tight seal on the two open edges.
Make two small slits diagonally across the top of the empanadas so the steam releases when they're baking.
Bake for about 25 minutes, until the outside is crisp and beginning to brown.