featured on foodgawker and tastespotting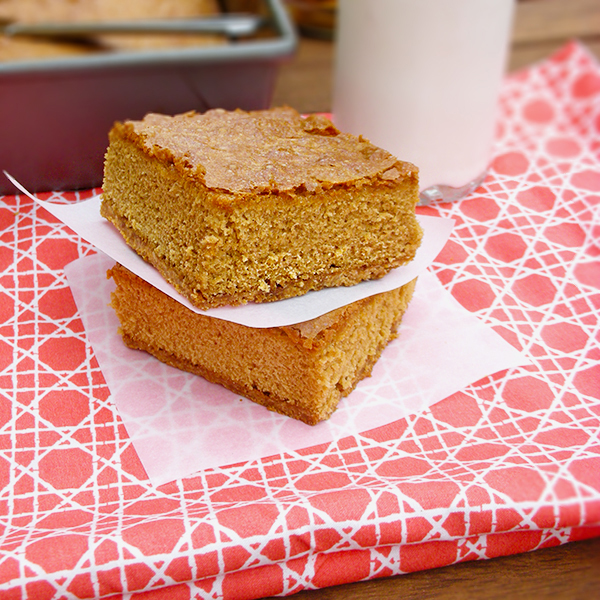 I have a minor obsession with Biscoff, thanks to my friend Nikki. First she sent me a jar of Waffles and Dinges' Speculoos spread, then she sent me a $30 gift certificate to Biscoff. I rearranged my pantry the other day to realize I have 4 packages of Biscoff cookies and two jars of spread (smooth and crunchy).
Biscoff is a cinnamon-y, caramel-y biscuit cookie. Delta Airlines commonly gives them out as a snack inflight. They sell it in the form of a spread, which is incredible on toast, waffles, and melted on vanilla ice cream.
First came the Biscoff truffles. Now, Biscoff cookie bars. Here ya go.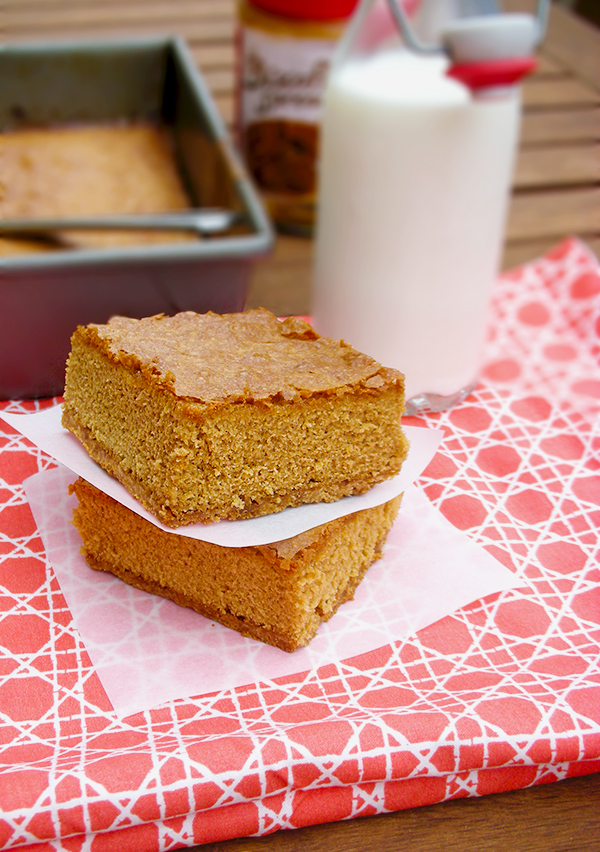 Recipe for Biscoff Cookie bars with a crunchy bottom layer. Easy recipe to use your speculoos spread!
Ingredients

CRUST
1/4 cup butter, softened
1/4 brown sugar
6 Biscoff cookies, crushed (can easily be crushed between fingers)
1/2 cup flour

FILLING
3 large eggs
1 cup brown sugar
1/2 cup flour
1/2 cup Biscoff Spread
Preheat the oven to 350 degrees. Spray an 8×8 baking pan with nonstick spray.
In a mixer, combine all the ingredients for the crust on low speed. Press into an even layer in the baking pan. Pierce a few times with a fork. Bake for 15 minutes.
Put all the ingredients for the filling into a mixer and beat on medium speed until smooth. Bake for 30 – 40 minutes, until filling is set. Allow to cool completely before slicing into bars.
*I recommend going for a 30 minute bake time, so the bars are a little gooey-er and chewier. Mine came out too cake-like for me.
http://www.nowyourecook.in/2013/05/13/biscoff-cookie-bars/
©Melissa Klotz - www.NowYoureCook.in