featured on foodgawker, tastespotting, and tasteologie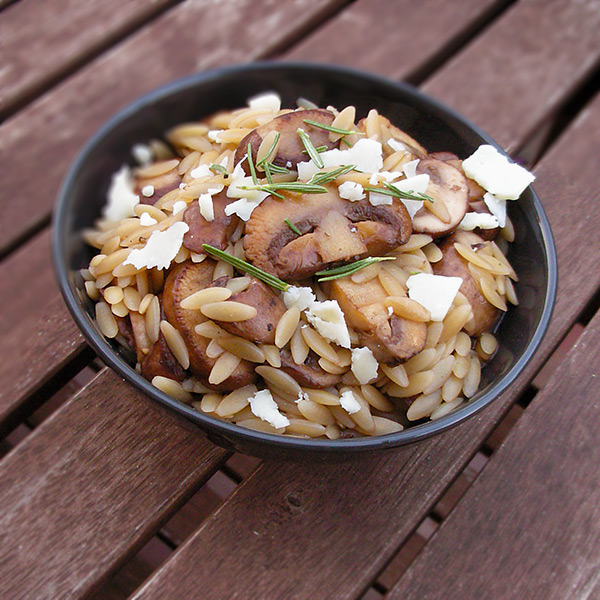 If there's one thing most people know about me, it's that I grew up obsessed with the band Sugar Ray. The video for their breakout hit "Fly" is what got me really interested in music, especially alternative. I started listening to other Orange County bands, like Lit and No Doubt, and they're still my favorite bands to this day.
I could go on and on about the band and how they've influenced me, but I'll save it for another time!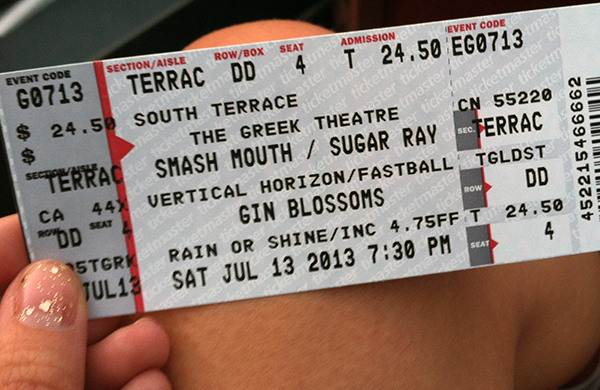 This past Saturday my friends and I went to the Under the Sun tour, with Smashmouth, Sugar Ray, Gin Blossoms, Vertical Horizon, and Fastball. We had a delicious picnic outside of The Greek Theatre, because what would be a night of music and friends without starting it off with cheese, crackers, and champagne??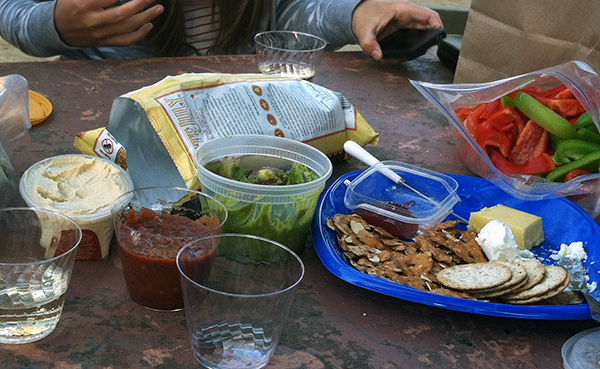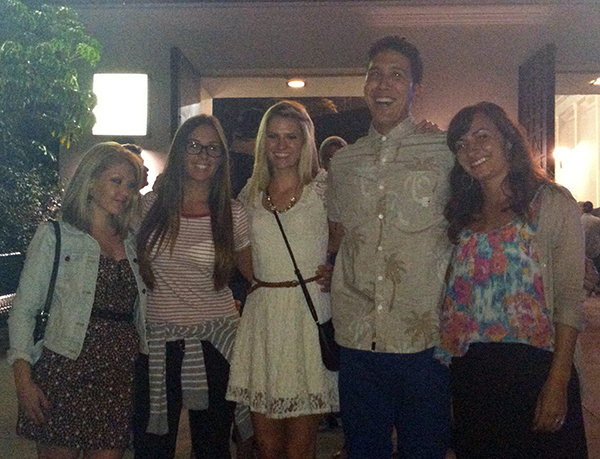 Afterwards, we ran into Rodney Sheppard, the guitarist from Sugar Ray and chatted about progress on their new record and the tour. I also got a chance to talk to Steve Harwell, Smashmouth's vocalist, reminiscing about a charity party I went to several years ago. Smashmouth and Sugar Ray were supposed to play outside of a home in Laguna Beach, but it started raining and they had to shut everything down. Everyone ended up gathering in the large bedroom and Mark and Steve were jumping on the bed playing acoustically!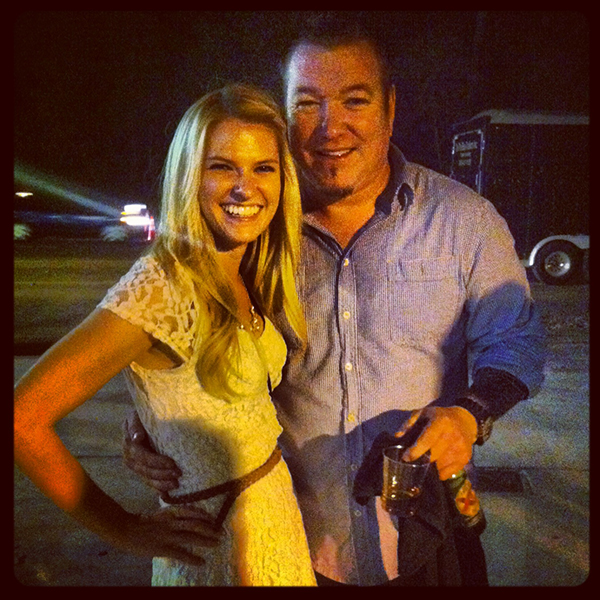 Anyway, none of this has anything to do with a mushroom orzo recipe. BUT this is an awesome, super easy recipe that just about anyone can make. Cook some pasta, sautee some mushrooms, toss them together, and bam, dinner is served. Add a little chicken if you'd like something a little more substantial, or serve this on the side of another main course altogether.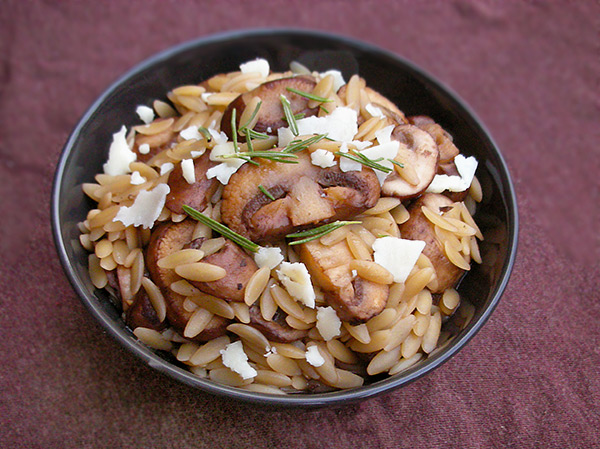 quick and easy mushroom orzo
Super easy and fast mushroom orzo recipe that can be eaten as a side or main dish.
Ingredients
1/2 cup uncooked orzo
1 1/2 tablespoons butter
3 cups sliced cremini mushrooms
pepper
salt
1/4 cup low-sodium chicken or vegetable broth
1 tablespoon balsamic vinegar
1/4 cup shaved or grated cheese: Parmesan, Pecorino, Romano, or a blend
Optional: 1 sprig fresh rosemary
Cook the orzo according to package instructions.
In a large saucepan, melt the butter until it begins to brown. Add the mushrooms, season with salt and pepper, and cook until softened.
Add the broth and vinegar, cook for 1 minute. Add the cooked orzo and mix.
Sprinkle with cheese and fresh rosemary leaves, if using.
http://www.nowyourecook.in/2013/07/15/quick-and-easy-mushroom-orzo/
©Melissa Klotz - www.NowYoureCook.in