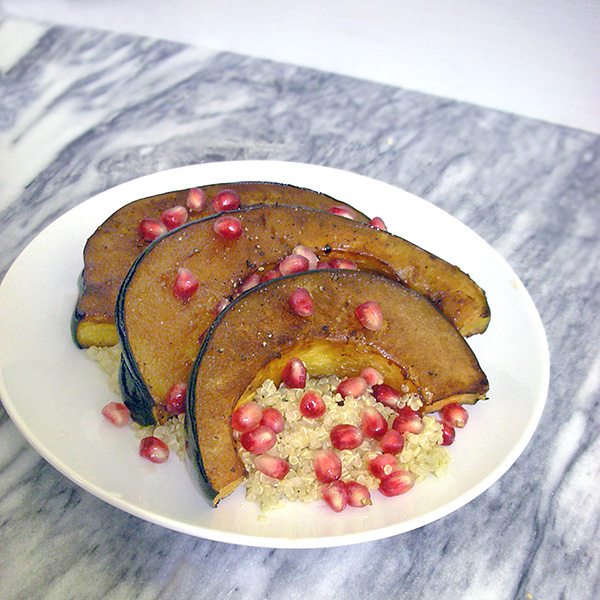 A few weeks ago I had the opportunity to go to Artisanal LA, a gathering of local artisan food makers. A lot of the companies that caught my eye were focused around cozy, home-y themes, like baked goods (duh) and jams, but with a unique twist. One of the cookies we bought from District Cookie is peanut butter milk chocolate cinnamon. We got a sriracha peach jam from m. greenwood (their chipotle strawberry was also delicious!).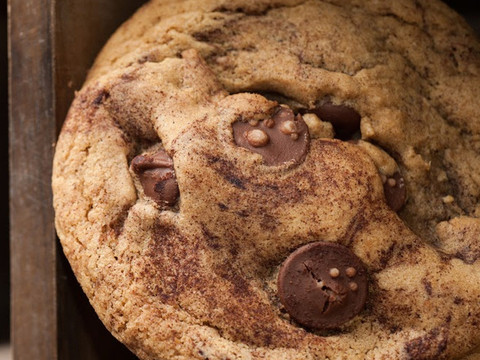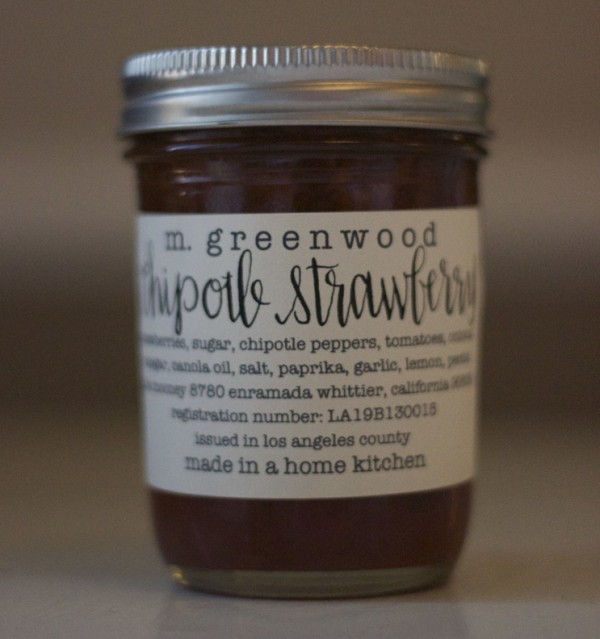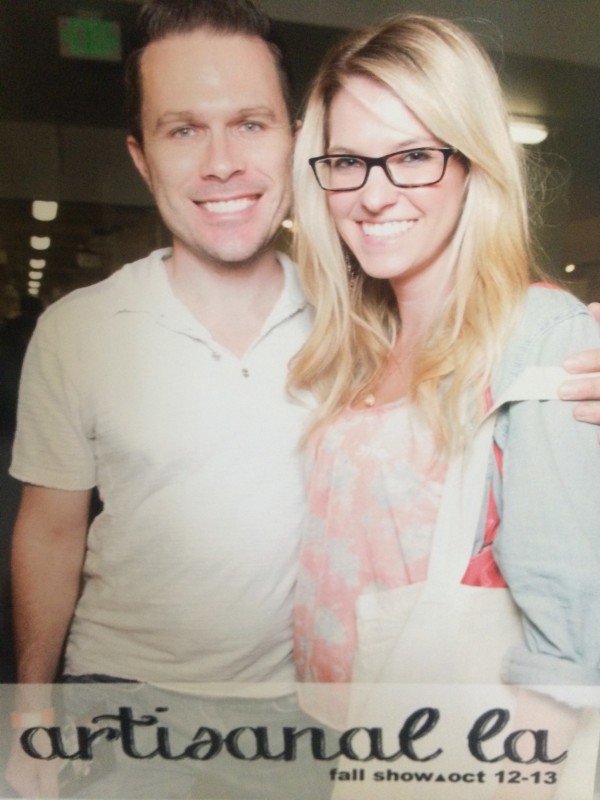 I loved all the unique flavor combos and came back inspired to put my own twist on traditional classics, so that's something I'll be working on in the coming weeks!
In the meantime, I'm loving acorn and butternut squash. I love the texture and slightly sweet taste of both.
I came up with this quick recipe for dinner one night using what I had on hand.
This would be a great Thanksgiving side dish! It's vegetarian, vegan, AND gluten-free. The trifecta!
The balsamic-maple marinade would also be delicious on butternut squash or sweet potatoes.
Tips:
1. Skip the pomegranate seeds and use toasted almonds or walnuts instead.
2. Serve with some greens (kale, arugula, spinach) for more vitamins.
3. The skin is edible, but you can remove it if you're not into the texture.
What's everyone up to this weekend? I feel like it's the calm before the storm. The last weekend before the "official" holiday season begins. I'm planning a pretty decadent cake to bring to Thanksgiving dinner, so I'll be working on ironing all the details out for that, as well as working on November's Daring Bakers Challenge!
Happy Friday!
balsamic-maple roasted acorn squash with pomegranate seeds
Ingredients
1 acorn squash
1 tablespoon coconut oil, melted (or olive oil)
1 tablespoon balsamic vinegar
1 tablespoon agave maple syrup (or maple syrup or pancake syrup)
1/4 cup pomegranate seeds (optional)
Preheat oven to 400 degrees.
Soften the squash by microwaving for 2 minutes. This will make it easier to cut.
Cut the squash in half vertically. Scoop out the seeds. Slice into 1 inch pieces.
Whisk the coconut oil, balsamic vinegar, and maple syrup. Season with salt and pepper.
Put the squash in a casserole dish. Drizzle the liquid on top and toss to coat. The squash should be in a single layer.
Roast for 20 - 25 minutes until squash is soft. Serve over quinoa, rice, kale, spinach or just on its own. Top with pomegranate seeds and extra balsamic if you'd like.
http://www.nowyourecook.in/2013/11/22/balsamic-maple-roasted-acorn-squash-pomegranate-seeds/
©Melissa Klotz - www.NowYoureCook.in