Cookies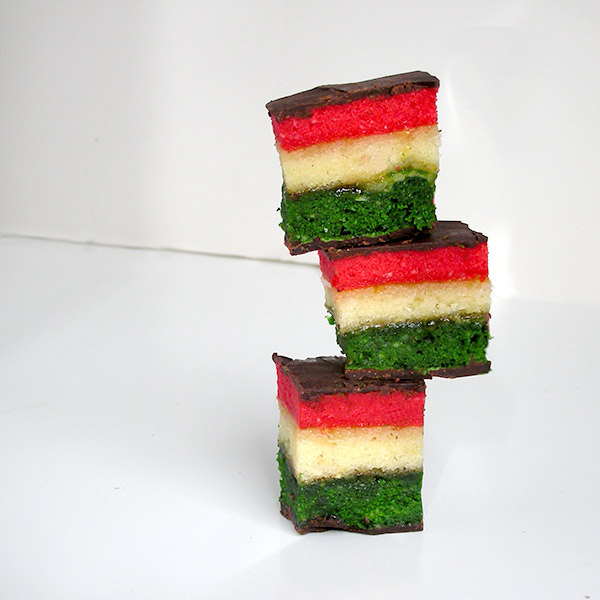 Holiday season is the time for sharing and Peta of Peta Eats is sharing a dozen cookies, some classics and some of her own, from all over the world with us.
Um… HELLO! Best Daring Bakers Challenge so far! I LOVE cookies so I was super excited for this one! We had 12 different types of cookies to choose from, such as ladyfingers, shortbread, crinkle cookies, sables, etc., but I chose one that reminds me of my BFF and his mom. Every year at Christmas she would make these cookies and my friend would (and still does) go crazy over them! In high school, I didn't like almond-flavored things very much, and these are heavy on the almond taste, but the times have changed. These cookies are so delcious. I've had three already today and you'd be kidding to think I wasn't chomping down on the "scraps" that are cut off the sides to create nice even edges.
As usual, this was definitely a CHALLENGE, but not as difficult as past recipes. First of all, I think I've finally learned my lesson and I need to get a thermometer for the inside of my oven. This recipe suggests a bake time of 8-10 minutes and specifies the cookie won't look done, but a toothpick will come out clean. Well, I baked my three layers, let them cool, and began to assemble. That's when I realized, some areas of my cookie layers were mushy. Definitely not done. So I had to peel two layers apart, and cook all three again, separately, and it took much longer to finally cook through than should have.
Then there's the whole thing about how my light colored wood island is now speckled with red food coloring. TIP: Put some paper towels or something down on your work surface before you measure out your tablespoons of food coloring. Sigh.
Other than that… These cookies are super fun to bake, assemble, and cut. Even though my cuts weren't that even. Oops. I loved the process so much that I want to do a series of layered cookies with different flavorings and colors!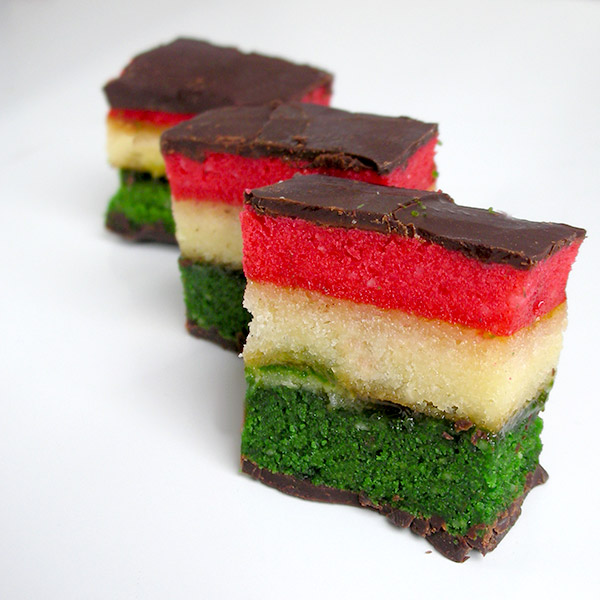 7-layer rainbow cookies
makes a lot of cookies
Ingredients
4 large eggs, separated
1-1/2 cups sugar, divided
1 cup (4-1/2 oz) almond meal
1-1/4 cups (10 oz) unsalted butter, softened
1 teaspoon almond extract
1 teaspoon vanilla extract (or since it is Christmas some brandy or rum extract)
2 cups all-purpose (plain) flour
1/2 teaspoon salt
1 tablespoon red food colouring
1 tablespoon green food colouring
1 cup (12 oz) apricot jam heated and strained
1 cup plus 2 tablespoons (7 oz) fine-quality bittersweet chocolate (not unsweetened)
1 teaspoon butter
1 teaspoon sugar
1. Put an oven rack in the middle position and preheat oven to 350°F.
2. Line a 13-inch by 9-inch baking pan baking paper, leaving a 2-inch overhang on 2 ends.
3. Beat egg whites in mixer fitted with whisk attachment at medium-high speed until they just hold soft peaks. Add 1/4 cup of the sugar gradually, beating at high speed until whites hold just stiff, slightly glossy peaks. Put this in another bowl as you'll need the mixer bowl for the next step.
4. Switch to your paddle attachment, then beat together the ground almonds, butter and the remaining sugar until its pale and fluffy. Add the egg yolks, vanilla and almond extract and beat until it's combined well. Turn off the mixer and add the flour and salt and mix until just combined. I have to put a tea towel over the mixer to stop the flour flying everywhere.
5. Beat 1/3 of the egg white mixture into the almond mixture then remove the bowl from the mixer and fold in remaining whites gently but thoroughly.
6. Divide batter among 3 bowls. Stir red food colouring into one and green food colouring into another, leaving the third batch plain. Set the white batter aside. Put the green batter, covered into the refrigerator.
7. Pour the red batter into the prepared pan and spread evenly with an offset spatula (layer will be about 1/4-inch thick).
8. Bake in a preheated oven 8 to 10 minutes, until just set. (The cakes won't look cooked but a tester does come out clean.)
9. Using the paper overhang, transfer the layers to a rack to cool, about 15 minutes. Clean the pan and re-line with parchment paper. Bake the white layer in prepared pan for 8 to 10 minutes, until just set. As white layer bakes, bring green batter to room temperature. Transfer the white layer to a rack. Prepare the pan again and bake the green layer in the same manner as before. Transfer to a rack to cool.
10. When all layers are cool, invert green onto a parchment lined large baking sheet. Discard paper from layer and spread with half of the preserves. Invert white on top of green layer, discarding paper. Spread with the remaining preserve. Invert red layer on top of white layer and discard wax or parchment paper.
11. Cover with plastic wrap and weight with a large baking pan and 6 tins of fruit or soup. Chill at least 8 hours.
12. Remove weight and plastic wrap. Bring the layers to room temperature.
13. Chop the chocolate into small bits put half the chocolate, 1 teaspoon of butter and 1 teaspoon of sugar in a double boiler or a metal bowl set over a saucepan of barely simmering water, once it's melted and smooth take the bowl off the pan of water and turn off the heat. Throw in the rest of the chocolate and stir until it's smooth. Put the bowl of chocolate back over the water you don't want it too start to set.
14. Trim the edges of assembled layers with a long serrated knife. Quickly spread half of chocolate in a thin layer on top of cake. Chill, uncovered, until chocolate is firm, about 15 minutes. Cover with another sheet of wax paper and place another baking sheet on top, then invert cake onto sheet and remove paper. Quickly spread with remaining chocolate. Freeze until firm, at least 1 hour. You can freeze the whole thing like this until you want to use it. Don't thaw it before cutting.
15. Cut into 1-inch squares or into 1-1/2 inches wide strips then cut the strips crosswise into 3/4-inch wide cookies.
Important notes from Smitten Kitchen
1. Don't stack cooled cakes if you use wax paper: they might stick together or if you get grease on the top and bottom the chocolate doesn't stick well.
2. Be careful dividing your jam: Heat the jam, strain out any lumps and then weigh it or use only enough to put a thin even layer over the layers. Too much jam and it oozes out and makes it harder to cut.
3. Cookies keep, layered between sheets of wax paper or parchment, in an airtight container at room temperature 2 weeks. They'll keep even longer in the freezer.
featured on tastespotting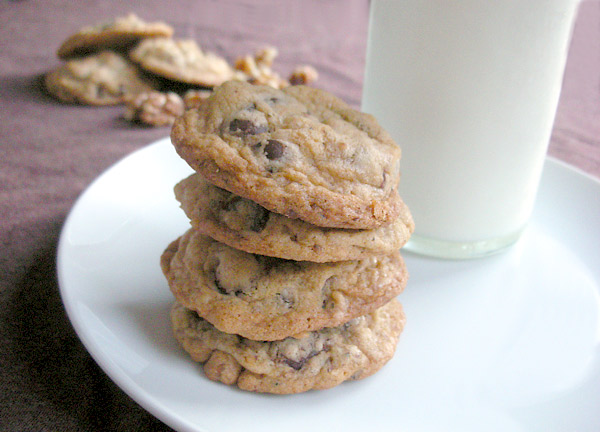 You know how there are some recipes of your mother's or grandmother's you just can't quite mimic? Chocolate chip cookies are one of them for me. My mom uses the Nestle Toll House version, but she uses some sort of Country Crock and Crisco combination and undercooks them. I know, Country Crock and Crisco…it sounds like some sort of Paula Deen-esque concoction, but it works!
But try, try, try again to get my mom's recipe right I will no longer do.
Because these ones are amazing.
I can stop right there. But I won't.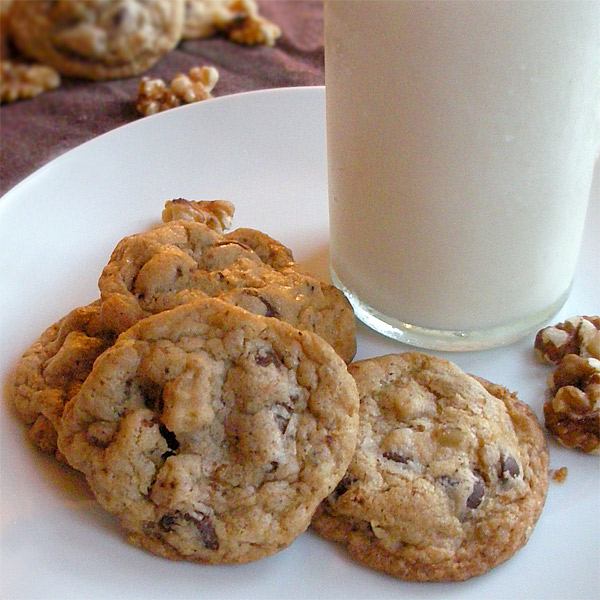 The secret to these amazing cookies is the ginormous amount of chocolate chips and toasted walnuts. What the heck is wrong with me? Why didn't I ever think of toasting nuts before adding them to baked goods? Toasting the walnuts gives them a buttery flavor that goes so well with the semisweet chocolate. If you don't like the texture of nuts in your cookies, give them a pulse in a food processor or blender until finely chopped or powdered. My dad absolutely hates nuts, but I made a big batch and sent them to him for his birthday one year and he had no idea there were any nuts!
I've made both crispy and chewy versions of these little babies. I prefer chewy. But you better believe me, if you tied me down and forced the crispy ones on me, I wouldn't struggle one bit.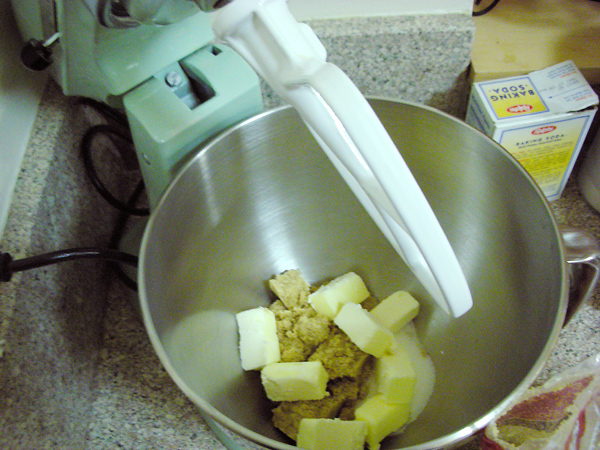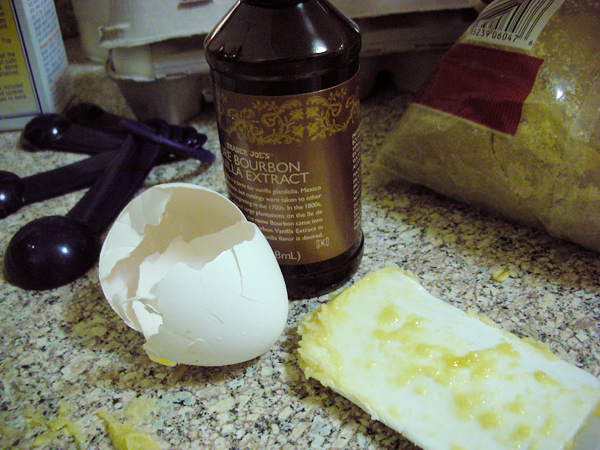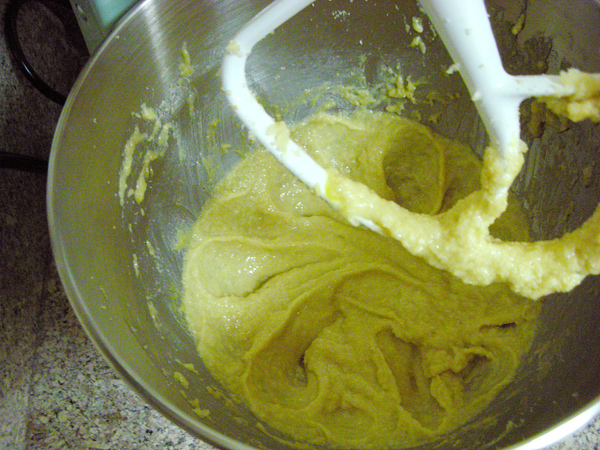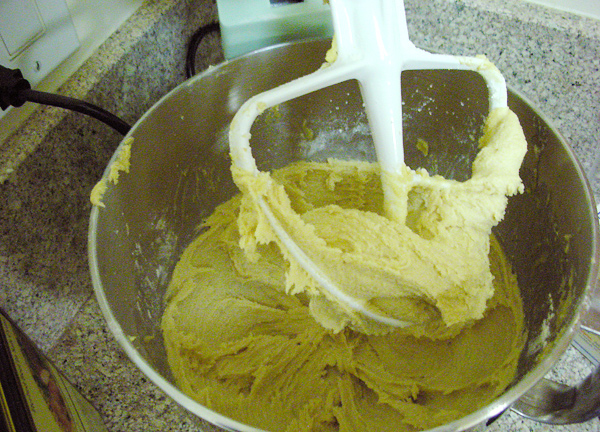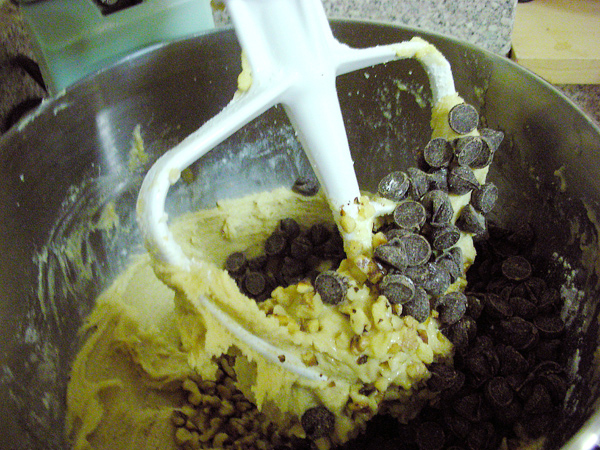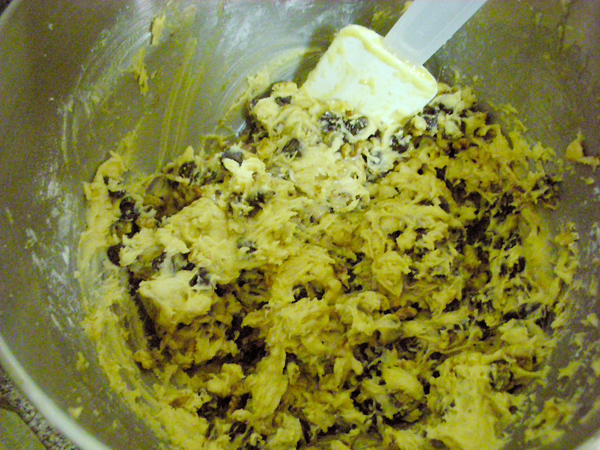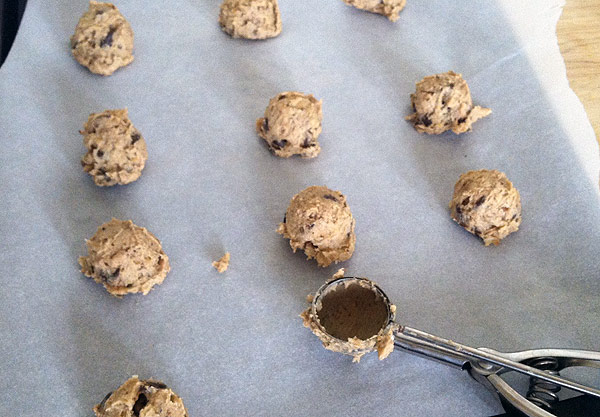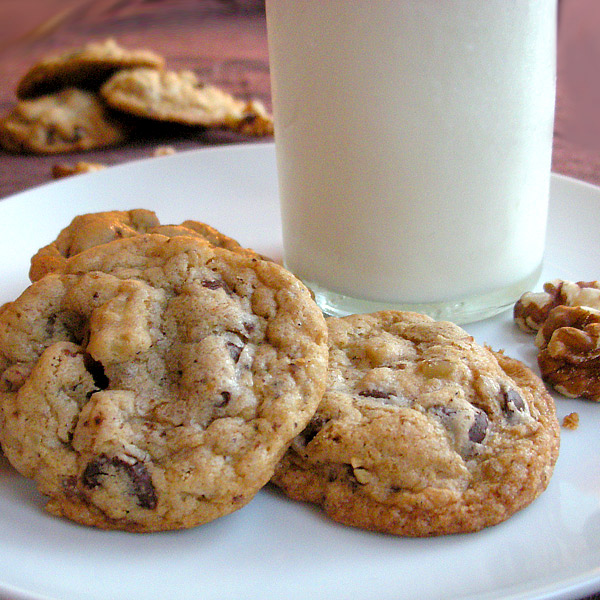 my ultimate favorite chocolate chip cookies
makes about 4 dozen cookies
Ingredients
1/2 cup granulated sugar
1/2 cup firmly packed light brown sugar
8 tablespoons (1 stick) unsalted butter, cold, cut into 1/2-inch pieces
1 large egg
1 teaspoon pure vanilla extract
1/2 teaspoon baking soda
1 1/4 cups all-purpose flour
1/2 teaspoon kosher salt
1 1/2 cups semisweet chocolate chips (I use Trader Joe's)
1 cup walnuts, toasted and roughly chopped *See note below
*NOTE: I've found the best way to toast nuts is in a pan on the stove over medium low. When I put them in the oven, I burn them. This way, on the stove, it's also easier to periodically give them a toss to make sure they toast evenly.
Preheat your oven to 300 degrees. Line your baking sheets with parchment or waxed paper for easier cookie removal and clean up.
Beat the butter, granulated, and brown sugar together until smooth. Stir in the egg, baking soda, and vanilla.
In a separate bowl, stir together the flour and salt. Add it to the butter-sugar mixture and stir until combined.
Finally, stir in the walnuts and chocolate chips.
Scoop the dough by tablespoons onto the baking sheets. I do overflowing scoops using my favorite half-tablespoon mini-scooper.
For chewy cookies, bake for 10-12 minutes.
For crispier cookies, bake for 15-18 minutes, until pale golden brown.
Cool on a wire rack. But make sure you steal one warm, gooey, falling apart cookie and dip it in milk. Or shove it straight in your mouth.
Best when eaten within 2-3 days.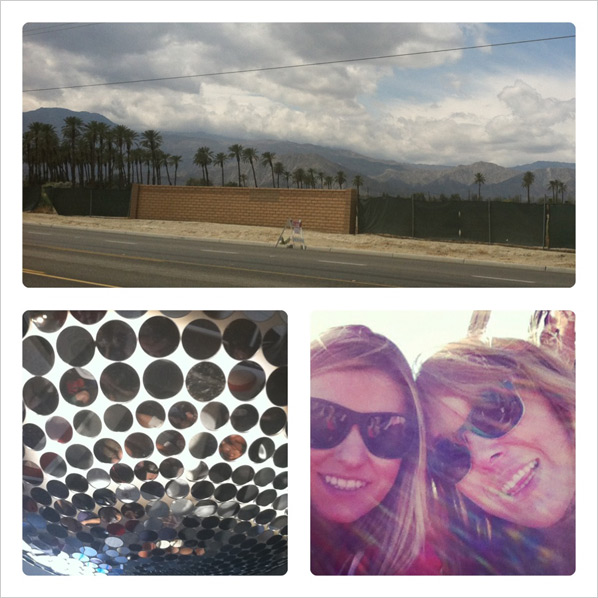 It's been quite the exciting week. Coachella was AWESOME, despite the unusual weather (cloudy/rainy Friday, highs/lows of 70/50). As per usual, I saw so many bands, but also missed so many. And for the record, the Tupac hologram was definitely creepy.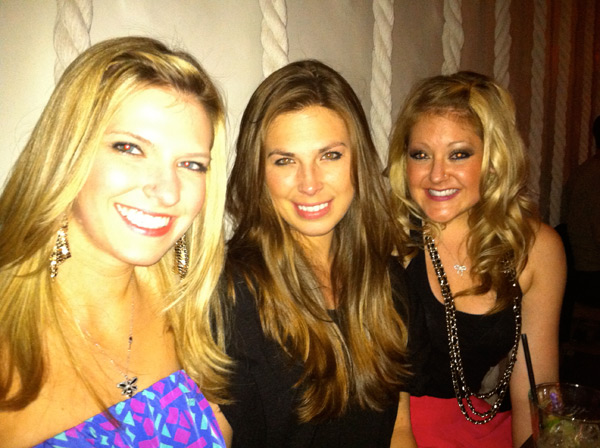 Wednesday was my birthday, which was celebrated with copious amounts of cake and Mexican food at Tortilla Republic. I loved their cucumber lavender margarita!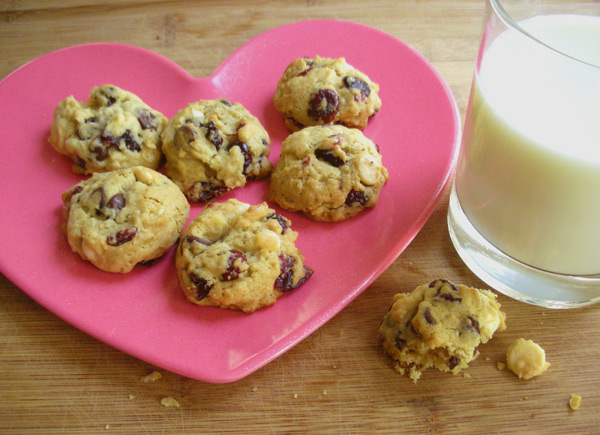 Now, my birthday wouldn't be complete without my favorite type of dessert — cookies! This recipe happened kind of by accident. I fell mildly in love with the photo of them in Food & Wine, and upon realizing how simple they were, decided to make them. The recipe called for semisweet or white chocolate morsels… I figured, why not use BOTH? Ta-da…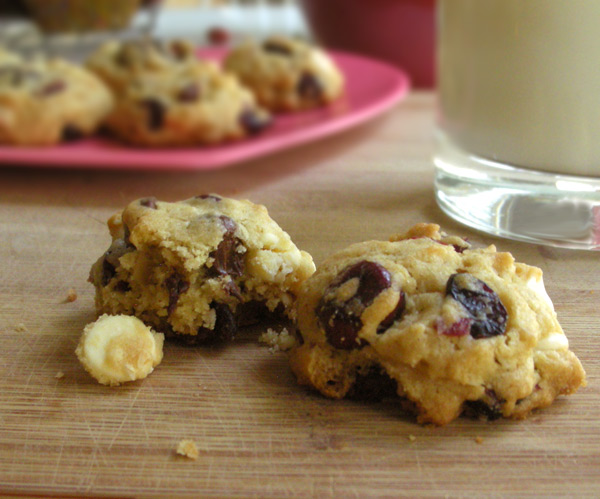 CCCs – Cranberry Chocolate Cookies
adapted from Food & Wine Magazine
makes 3-4 dozen cookies
Ingredients
2 cups all-purpose flour
1 cup old-fashioned rolled oats
1 teaspoon baking powder
1 teaspoon baking soda
1 teaspoon kosher salt
2 sticks unsalted butter, room temperature
1 cup light brown sugar
1/2 cup granulated sugar
1 large egg, room temperature
1 large egg yolk, room temperature
1 tablespoon pure vanilla extract
3/4 cup semisweet chocolate chips
3/4 cup white chocolate chips
1 1/2 cups (5 ounces) dried cranberries
Preheat the oven to 325 degrees. Line two baking sheets with parchment paper.
Mix the flour, oats, baking powder, baking soda, and kosher salt. Beat the butter and sugars on medium until creamy. Add the egg, then egg yolk and vanilla, beating thoroughly between each, scraping down the side of the bowl as needed. Beat in the dry ingredients in batches. Stir in the cranberries, white chocolate, and semisweet chocolate.
Scoop the dough by overflowing teaspoons onto the baking sheets. I do even scoops using my favorite 1.5 teaspoon mini-scooper. Bake the cookies for 12 – 15 minutes. They'll begin to turn golden around the edges. Cool slightly on the baking sheet and then transfer to a cooling rack to completely cool.
About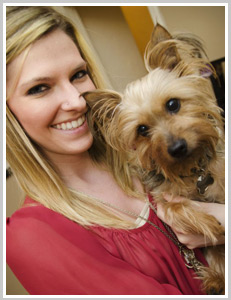 Healthful cooking can happen
to anyone. You don't have to know a lot about cooking or be a foodie to prepare and enjoy nutritious homecooked meals!
Read more...
FeastieBar