Browsing articles tagged with "chocolate Archives - Now You're Cookin'"
Ruth from Makey-Cakey was our March 2013 Daring Bakers' challenge host. She encouraged us all to get experimental in the kitchen and sneak some hidden veggies into our baking, with surprising and delicious results!
I'm finally getting a chance to get back into my Daring Bakers' Challenges!
It's been QUITE a busy year so far. I spent all of January transitioning out of my position at Hungry Girl, training my replacement. It was a difficult company to leave, but I knew I needed to make a move in order to continue my personal growth.
For the past two months I've been working at a digital marketing agency as a web/social media designer and front-end developer. I'm learning new skills everyday, its's great!
Coinciding with my job change, I've been trying to eat "clean-er." For quite some time I've been straying further and further from over-processed foods, but it's really hard to avoid when you're working at a company who uses many of them as their basis for recipes! Now that I'm not in that environment anymore, I've been doing a lot of juicing and smoothie-ing. I'm reintroducing healthy fats (like COCONUT!, traditional nuts, seeds) in moderation, as well as power grains like quinoa. ALthough many of the recipes on my blog are "clean," you may see some "earthy crunchy" recipes like smoothies, homemade nut milks, and chia seed puddings. Things that I don't normally make or eat, but have taken a recent interest in.
This absolutely does not mean I'll be giving up baking or entirely switching up ingredients I use when baking. You have to live a little!! So back to making time for Daring Bakers!
I'd been seeing recipes using black beans in brownies for quite awhile, so I decided to find a recipe and give it a whirl. You definitely cannot taste the beans at all, not like I expected one to be able to in the first place. Black beans don't have THAT distinctive of a taste, just a bit salty. Right?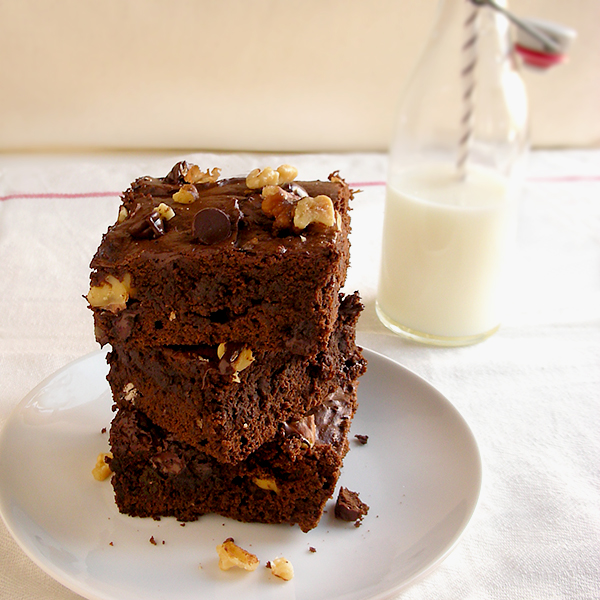 I changed this recipe up a bit, but if I made it again, I would make some more modifications. They were a bit too thick for my taste. Normally I'd just use a larger pan so they come out more thin, but you're already using a large pan here. I would try reducing the flour by about 1/2 cup. The brownies are super rich and decadent, so you definitely want to have a glass of milk handy. I ended up cutting them into small squares (the ones pictured, for example, were cut into fours).
black bean brownies
makes 18 2.5 inch x 2.5 inch brownies
Ingredients
2 cups flour
1/2 cup + 2 tablespoons cocoa powder
1/4 teaspoon kosher salt
1 tespoon baking powder
One 15 ounce can black beans, rinsed and drained
1/2 cup unsalted butter, room temperature
1 1/2 cups semi-sweet chocolate chips
1 3/4 cup brown sugar, not packed
1 tablespoon vanilla extract
4 eggs
1 cup walnuts, chopped
Preheat the oven to 350 degrees.
Spray a 9×13 pan with nonstick spray or coconut oil spray.
Whisk together the flour, cocoa powder, salt, and baking powder.
In a blender or food processor, puree the black beans, adding a bit of water (no more than 2 tablespoons) if they stick to the sides before they're pureed.
In a doubleboiler or a heatproof bowl over simmering water, add the butter and all but a handful of chocolate chips (set those aside for later). Melt and stir until combined. Remove from heat and add the black beans.
If your bowl can't handle anymore ingredients (meaing it's too small), transfer the mixture to a large bowl. Stir in the brown sugar and vanilla. Add the eggs one at a time, beating thoroughly after each one.
Gradually add the flour mixture and stir until combined. Do not overmix.
Fold in all but a handful of the walnuts (set those aside for later).
Pour the batter into the pan and spread evenly. Sprinkle with the reserved chocolate chips and walnuts.
Bake for about 30 minutes, until a toothpick inserted in the center comes out clean. Cool and cut!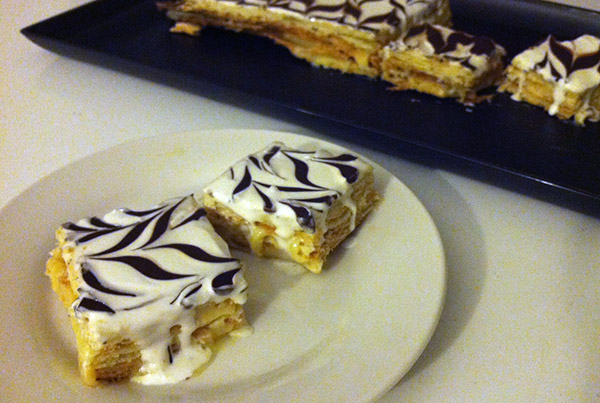 Our October 2012 Daring Bakers' challenge was hosted by Suz of Serenely Full. Suz challenged us to not only tackle buttery and flaky puff pastry, but then take it step further and create a sinfully delicious Mille Feuille dessert with it!
Once again, I was really challenged. My puff pastry dough came out fine, no problems there, but making the Mille Feuille was just a disaster. My puff pastry wasn't weighed down evenly when I baked it, and my oven runs a little hot, so it overcooked and curved up instead of laying flat. For my cream, I used fat-free milk, which I KNEW would end up being problematic, but I didn't do anything to correct it. I should have tried using more cornstarch to thicken it up. My cream turned out more pudding-like in texture, so when I began layering it between the sheets of puff pastry, it oozed out everywhere. I mean EVERYWHERE. Onto the board, then down onto the counter, then on the floor, then all throughout the fridge. My chocolate topping got a little messy too in spots, then the royal icing also started dripping everywhere. It was just one big mess, BUT it does taste good! I just didn't have the patience in me any more to take any professional photos, so I settled for iPhone shots.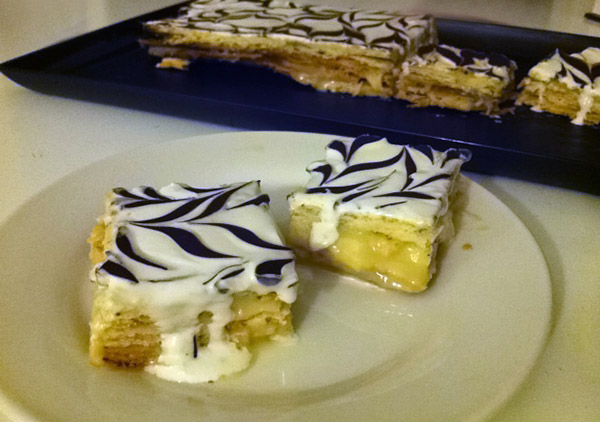 mille-feuille
serves 10
Ingredients


Puff Pastry
1¾ cup (250g) plain/all-purpose flour
Scant ¼ cup (55 ml) (1¾ oz)(50g) unsalted butter, chilled and cubed
1 teaspoon (5ml) (6 gm) salt
½ cup plus 2 tablespoons (5/8 cup)(150 ml) cold water
14 tablespoons (210 ml) (7 oz) (200g) butter (for the beurrage), room temperature
3½ tablespoons (55ml) (30g) plain flour (for the beurrage)


Pastry Cream
2 cups (450ml) whole milk
¼ cup (1¼ oz)(35 gm) cornstarch
1 cup less 1 tablespoon (200gm) (7 oz) caster sugar
4 large egg yolks (if you're making the royal icing, reserve two egg whites)
2 large eggs
¼ cup (2 oz) (60gm) unsalted butter, cubed
2 teaspoons (10 ml) vanilla extract


Mille-Feuille
1 batch pâte feuilletée/puff pastry (see above)
1 batch crème pâtissière/pastry cream (see above)
2 ¾ cups (660 ml) (12⅓oz) (350gm) powdered sugar
2 teaspoons (10 ml) lemon juice
2 large egg whites
½ cup (2¾ oz) (80gm) dark chocolate
For the pastry:
1. Cut the larger quantity of butter into smallish pieces and set aside at room temperature.
2. Put the larger quantity of flour into a bowl with the salt and the cold, cubed butter.
3. Lightly rub the butter and flour between your fingertips until it forms a mealy breadcrumb texture.
4. Add the cold water and bring together with a fork or spoon until the mixture starts to cohere and come away from the sides of the bowl.
5. As the dough begins to come together, you can use your hands to start kneading and incorporating all the remaining loose bits. If the dough's a little dry, you can add a touch more water.
6. Knead for three minutes on a floured surface until the dough is smooth.
7. Wrap in clingfilm and refrigerate for at least 30 minutes.
8. While the dough is chilling, take your room temperature butter and mix with the smaller amount of plain flour until it forms a paste.
9. Place the butter paste between two sheets of clingfilm, and either with a rolling pin or your hands (I found hands easiest) shape it into a 4.5"/12cm square. You can use a ruler (or similar) to neaten the edges.
10. Refrigerate for about 10-15 minutes so the butter firms up slightly. If it's still soft, leave it a bit longer. If it's too hard and inflexible, leave it out to soften a touch. You want it to be solid but still malleable.
11. Once the dough has chilled, roll it out on a floured surface into a 6"/15cm square. Place the square of butter in the middle, with each corner touching the centre of the square's sides (see photo below).
12. Fold each corner of dough over the butter so they meet the centre (you might have to stretch them a little) and it resembles an envelope, and seal up the edges with your fingers. You'll be left with a little square parcel.
13. Turn the dough parcel over and tap the length of it with your rolling pan to flatten it slightly.
14. Keeping the work surface well floured, roll the dough carefully into a rectangle ¼ inch /6 mm in thickness.
15. With the longest side facing you, fold one third (on the right) inwards, so it's covering the middle section, and ensure that it is lined up.
16. Then, fold the remaining flap of dough (on the left) inwards, so you're left with a narrow three-layered strip.
17. Repeat steps 14, 15, 16.
18. Wrap up in clingfilm and chill for at least 30 minutes.
19. Repeat steps 14, 15, 16 twice.
20. Wrap up in clingfilm and chill again for at least 30 minutes.
21. Repeat steps 14, 15, 16 two final times.
22. Wrap up in clingfilm and refrigerate until needed. The dough keeps a couple of days in the fridge.
For the pastry cream:
1. Mix the cornflour/cornstarch with ½ cup of milk and stir until dissolved.
2. Heat the remaining milk in a saucepan with the sugar, dissolving the sugar and bringing the milk to the boil. Remove from heat.
3. Beat the whole eggs into the cornflour/milk mixture. Then beat in the egg yolks. Pour in 1/3 of the hot milk, stirring constantly to prevent the eggs from cooking.
4. Now, bring the remaining milk back to the boil, and add the eggy mixture, whisking as your pour. Keep whisking (don't stop or it'll solidify) on a medium heat until the mixture starts to thicken.
5. Remove the saucepan from the heat and thoroughly whisk the pastry cream. At this stage the pastry cream can look slightly lumpy, but a good whisking soon makes it smoother.
(N.B. If you're worried about the pastry cream continuing to cook off the heat, you can transfer it to a stainless steel/ceramic bowl.)
6. Beat in the butter and vanilla until fully incorporated.
7. If you haven't already, pour the pastry cream into a stainless steel or ceramic bowl, and then place clingfilm over the surface to stop a skin forming.
8. Refrigerate overnight to give the pastry cream time to further thicken.
For the mille-feuille:
1. Preheat oven to moderately hot 200 °C /400°F/gas mark 6.
2. Lightly dust your work space with flour and remove your dough from the fridge.
3. Roll into a large rectangle, the thickness of cardboard. The recipe I followed specified no other dimensions, but I rolled mine to about 12"/30cm x 18"/46cm.
(I found it easiest to start the rolling on the work surface, and finish it off on a large piece of greaseproof paper. That way it's easier to move the sheets of pastry around.)
4. Cut into three equal pieces and place on a baking tray. If you don't have space for all three, you can bake them separately.
5. Prick the pastry sheets all over with a fork.
6. Place another sheet of greaseproof paper over the top and then a heavy baking tray. This will prevent the layers from puffing up too much.
(N.B. I found my baking trays weren't heavy enough, so also used a pyrex dish to add more weight. Just ensure that the pastry sheets are evenly weighted down.)
7. Bake each sheet for about 25 minutes in a moderately hot oven 200 °C /400°F/gas mark 6, removing the top layer of greaseproof paper/tray 10 minutes before the end for the tops to brown. Keep an eye on them and lower the temperature if you think they're browning too much.
8. Remove the baked sheets from the oven and leave on a wire rack to cool.
9. Once the pastry has cooled, you're ready to assemble your mille-feuille. Get a sturdy flat board, your pastry and the chilled crème pâtissière from the fridge.
10. Lay one sheet on the board and spread half the crème patisserie evenly over the top.
11. Take the second sheet and place it on top, pressing down lightly with your hands to ensure that it sticks to the filling.
12. Spread the remaining crème pâtissière and place the last sheet of pastry on top, pressing down again. (Don't worry if there's some oozing at the sides. That can be neatened later.)
13. Pop in the fridge while you prepare the icing / chocolate.
14. Melt the chocolate in a bain marie, stirring periodically. Once melted, transfer to a piping bag (or plastic bag with end snipped), resting nozzle side down in a glass or other tall container.
15. To make the icing, whisk 2 egg whites with 2 teaspoons lemon juice until lightly frothy.
16. Whisk in about (2 cups) 300gm of the icing sugar on a low setting until smooth and combined. The mixture should be thick enough to leave trails on the surface. If it's too thin, whisk in a bit more icing sugar.
17. Once ready, immediately pour over the top of the mille-feuille and spread evenly. I found that I didn't quite need all of the icing.
18. Still working quickly, pipe a row of thin chocolate lines along the widest length of your pastry sheet. You can make them as far apart/close together as you like. (Again, don't worry if it looks messy. It can be neatened later on.)
19. STILL working quickly (phew), take a sharp knife and lightly draw it down (from top to bottom) through the rows of chocolate. A centimeter (½ inch) or so further across, draw the knife up the way this time, from bottom to top. Move along, draw it down again. Then up. And so on, moving along the rows of chocolate until the top is covered in a pretty pattern.
20. Once you've decorated your mille-feuille, with a clean knife mark out where you're going to cut your slices, depending on how big you want them to be and leaving space to trim the edges. I got ten out of mine – two rows of five.
21. Chill for a couple of hours to give the icing (etc.) time to set.
22. With a sharp knife, trim the edges and cut your slices.
23. Dig in!
Storage & Freezing Instructions/Tips:
The puff pastry dough will keep in the fridge for up to two days. Any leftovers can be well wrapped up & frozen for a year. Thaw for 30 minutes on the counter or overnight in the fridge.
The completed mille-feuille can be made a day or two in advance; it will last 2 or 3 days in an airtight container in the fridge, though will become less crisp.
featured on tastespotting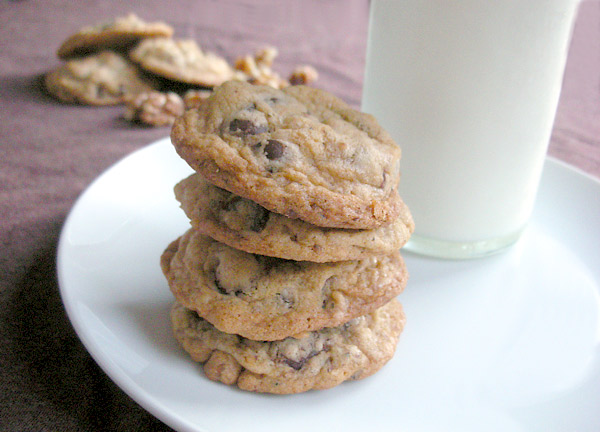 You know how there are some recipes of your mother's or grandmother's you just can't quite mimic? Chocolate chip cookies are one of them for me. My mom uses the Nestle Toll House version, but she uses some sort of Country Crock and Crisco combination and undercooks them. I know, Country Crock and Crisco…it sounds like some sort of Paula Deen-esque concoction, but it works!
But try, try, try again to get my mom's recipe right I will no longer do.
Because these ones are amazing.
I can stop right there. But I won't.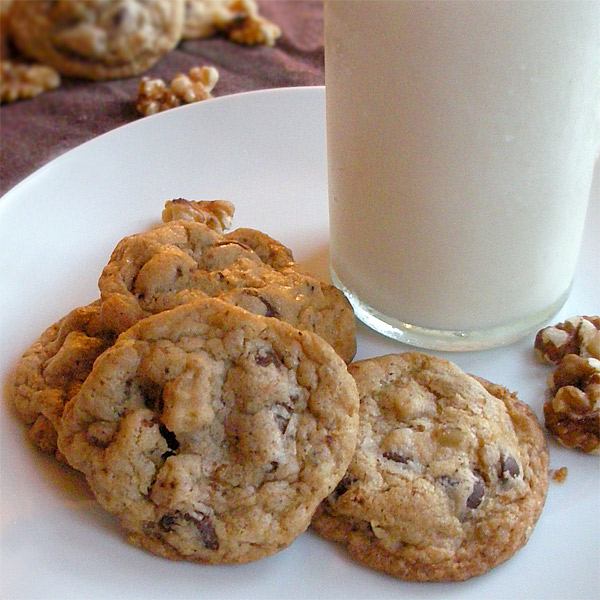 The secret to these amazing cookies is the ginormous amount of chocolate chips and toasted walnuts. What the heck is wrong with me? Why didn't I ever think of toasting nuts before adding them to baked goods? Toasting the walnuts gives them a buttery flavor that goes so well with the semisweet chocolate. If you don't like the texture of nuts in your cookies, give them a pulse in a food processor or blender until finely chopped or powdered. My dad absolutely hates nuts, but I made a big batch and sent them to him for his birthday one year and he had no idea there were any nuts!
I've made both crispy and chewy versions of these little babies. I prefer chewy. But you better believe me, if you tied me down and forced the crispy ones on me, I wouldn't struggle one bit.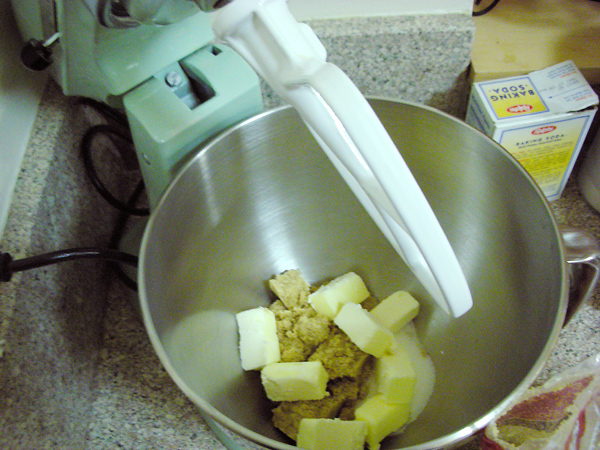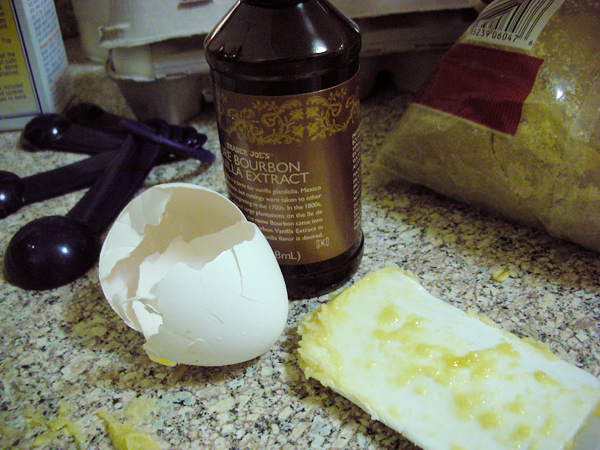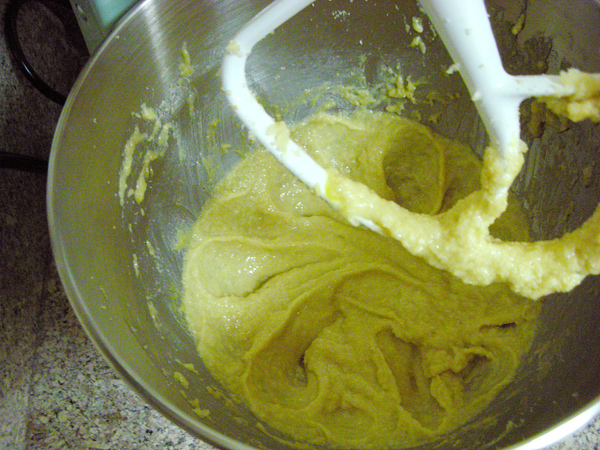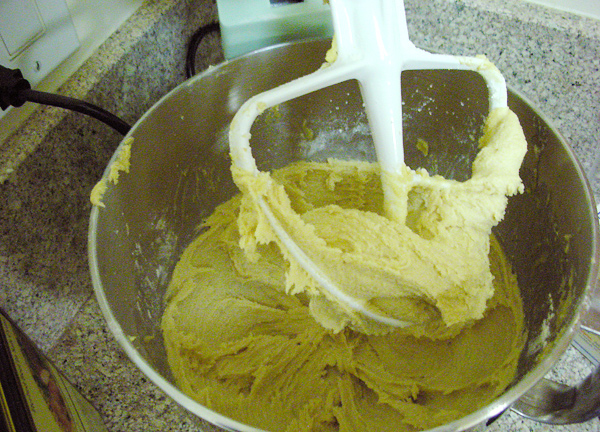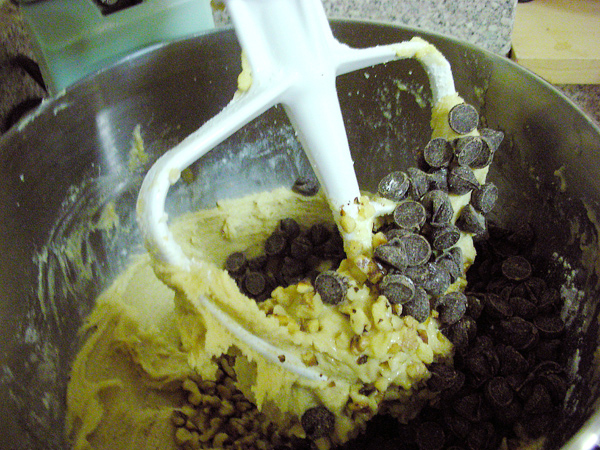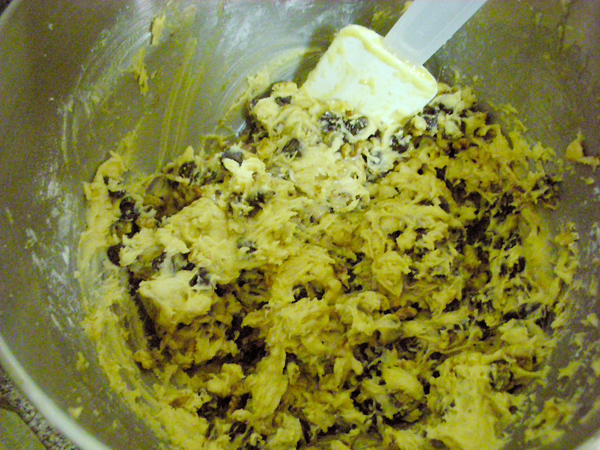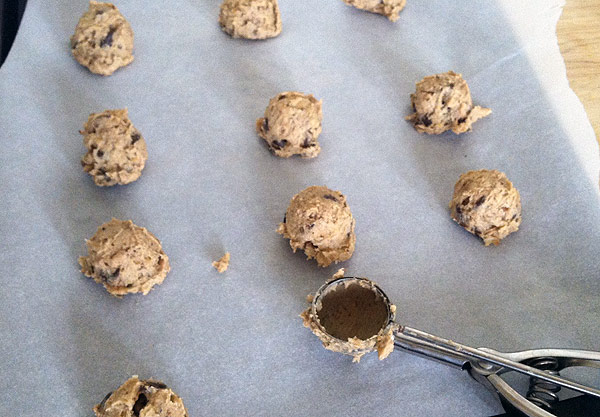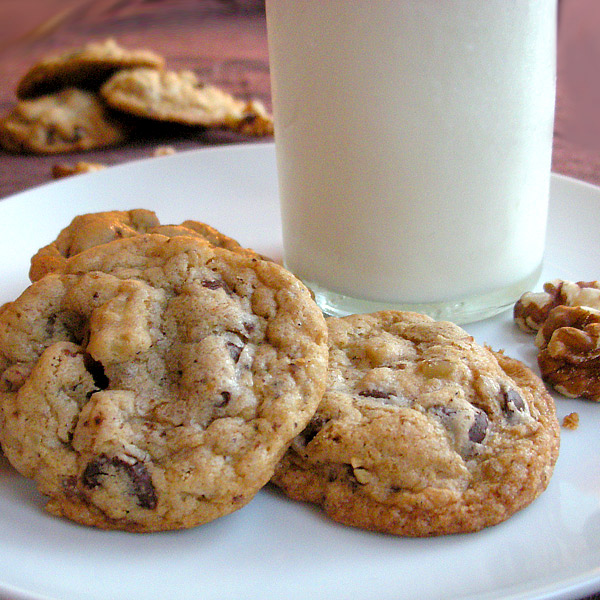 my ultimate favorite chocolate chip cookies
makes about 4 dozen cookies
Ingredients
1/2 cup granulated sugar
1/2 cup firmly packed light brown sugar
8 tablespoons (1 stick) unsalted butter, cold, cut into 1/2-inch pieces
1 large egg
1 teaspoon pure vanilla extract
1/2 teaspoon baking soda
1 1/4 cups all-purpose flour
1/2 teaspoon kosher salt
1 1/2 cups semisweet chocolate chips (I use Trader Joe's)
1 cup walnuts, toasted and roughly chopped *See note below
*NOTE: I've found the best way to toast nuts is in a pan on the stove over medium low. When I put them in the oven, I burn them. This way, on the stove, it's also easier to periodically give them a toss to make sure they toast evenly.
Preheat your oven to 300 degrees. Line your baking sheets with parchment or waxed paper for easier cookie removal and clean up.
Beat the butter, granulated, and brown sugar together until smooth. Stir in the egg, baking soda, and vanilla.
In a separate bowl, stir together the flour and salt. Add it to the butter-sugar mixture and stir until combined.
Finally, stir in the walnuts and chocolate chips.
Scoop the dough by tablespoons onto the baking sheets. I do overflowing scoops using my favorite half-tablespoon mini-scooper.
For chewy cookies, bake for 10-12 minutes.
For crispier cookies, bake for 15-18 minutes, until pale golden brown.
Cool on a wire rack. But make sure you steal one warm, gooey, falling apart cookie and dip it in milk. Or shove it straight in your mouth.
Best when eaten within 2-3 days.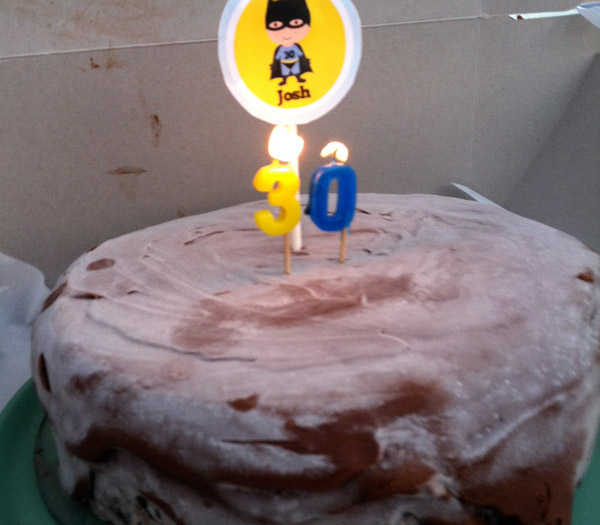 It's no secret that I love baking. So it's not much of a surprise that I love making birthday cakes, right?
I insisted on making Josh's birthday cake. But he's difficult and doesn't like cake (of course). [Disclaimer: I call BS on this statement of his. He likes cupcakes. How can he not like cake?] So what better solution than to make ice cream cake? It was a perfect solution considering my ice cream making obsession.
So one day we brainstormed his perfect ice cream cake. And it went a little something like this: Brownie layer, ice cream layer, chocolate chip cookie bar layer (Josh: But only if it's made from scratch. It has to be completely from scratch. Duh.), more ice cream, chocolate ganache.
This cake took a long time. I started making it six days before I planned to serve it. Partially because I was excited to start and also because my schedule was busy (preparing for the birthday dinner!). You might be able to pull this off in one day if you start really early (like 7 or 8 am early), but I'd really strongly suggest to give yourself 2 or 3 days to allow for all the freezing. You don't want a melty mess because you tried to rush things.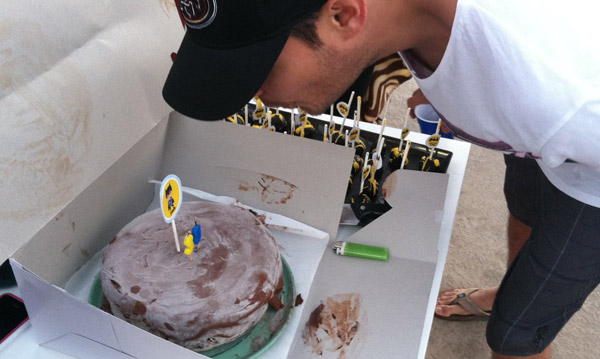 Also, another quick note, since I started making ice cream I turned my freezer dial up to mega-super-ultra cold so that my ice cream maker bowl would be really cold. I dropped this cake on the way out the door with it. And there were no damages sustained. This is one ice cold hunk of dessert.
I made Mint Oreo truffles too. Just use the recipe from here with Mint Oreos instead of original!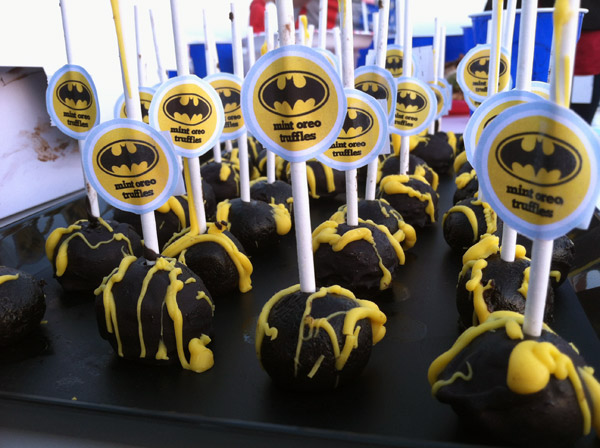 We served this cake at Josh's birthday, with a crowd of about 15 people and it was devoured. In minutes. It was a big hit and definitely worth all the time and effort. Plus, no one has ever made an ice cream for Josh from scratch before… Score!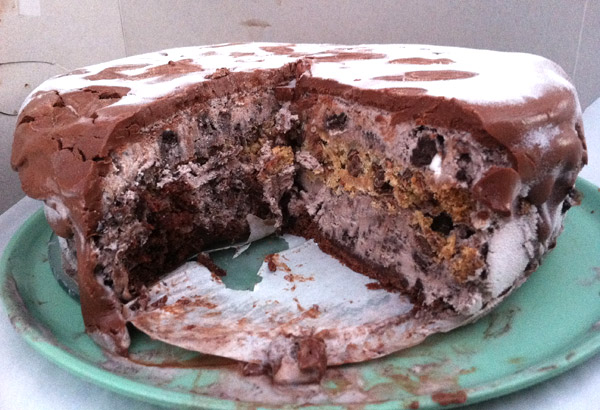 josh's ice cream cake
serves 16
First, make the ice cream.
Then, using the removable base from your springform pan, trace two circles onto parchment paper and cut them out. Place the base back into the springform pan. Spray with nonstick spray. Place one of the parchment circles into the bottom of the pan and spray with nonstick spray.
Prepare the chocolate chip cookie dough according to the instructions. Spoon the dough into the springform pan and evenly spread it out to form a layer. Bake the cookie at 375 degrees until golden brown on the edges. Allow to cool for 10 minutes, then remove the side of the springform pan. Allow to cool completely, slide the cookie off the base (while keeping the parchment paper attached to the cookie), then place in the freezer.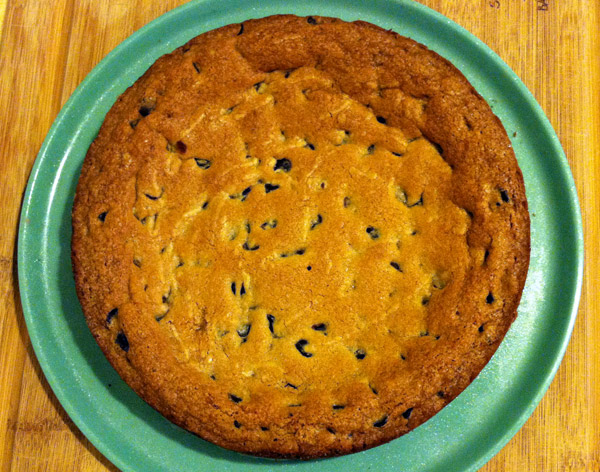 Next, prepare the brownie batter according to the package directions. Divide the batter in half. Prepare the pan as you did before for the cookie — spray, add parchment paper circle, and spray again. Pour one half of the batter into the pan and spread to form an even layer. Bake at the temperature suggested on the package until a toothpick inserted into the center comes out clean. Allow to cool completely, then place in the freezer. Keep the sides of your springform pan on. The brownie layer must be completely frozen before moving on to the next step.
When the brownie is frozen, take out one pint of your cookies and cream ice cream. Allow it to soften for 5 minutes, then spread in an even layer on top of the brownie. Remove the cookie layer from the freezer, and remove the parchment paper from the bottom. Place the cookie layer into the pan on top of the ice cream. Gently press down to adhere to the ice cream, then freeze for several hours.
Next, allow your second pint of ice cream to soften for 5 minutes. Take the cake out of the freezer, and evenly spread the ice cream across the cookie layer. Put back into the freezer to harden for several hours.
Finally, make the ganache. Place the chocolate in a medium-sized bowl. Heat the whipping cream and butter on the stove and bring to just a boil. Pour the cream over the chocolate and leave it there for 5 minutes. After 5 minutes, whisk together to incorporate. Allow the ganache to cool to room temperature.
Place the ice cream cake on a wire rack set in a baking pan. Remove the sides of the springform pan.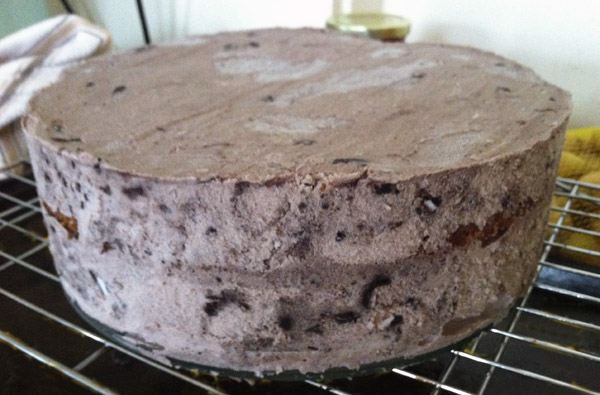 Working quickly, pour the cooled ganache onto the center of the cake and let it drip down the sides. If it's not dripping, place a spatula on the center of the cake and briskly move in circles to get the excess ganache in the center to drip off the sides. The cake will be very cold, so the ganache will start to freeze as it contacts the cake. Place the cake back in the freezer for a bit, just so the ganache can solidify.
When ready to serve, the cake should sit out for about 10 minutes or so to soften and be easier to cut through.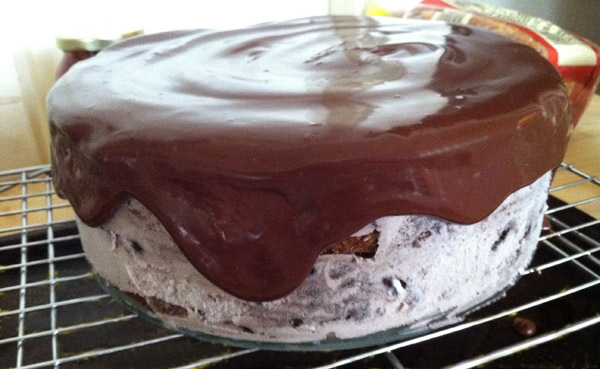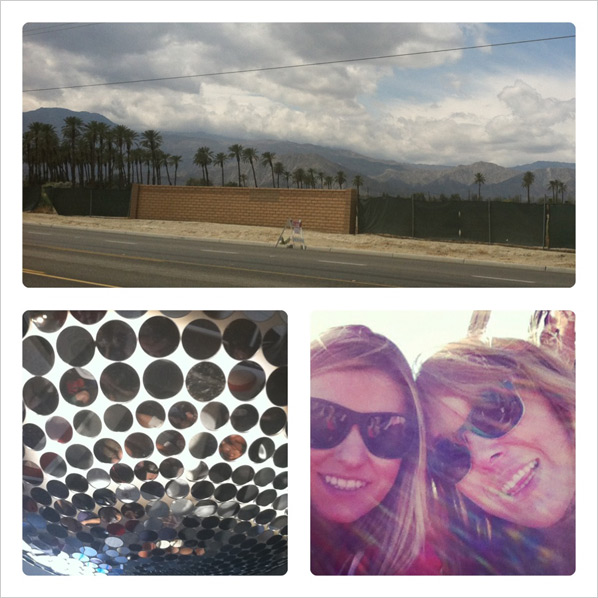 It's been quite the exciting week. Coachella was AWESOME, despite the unusual weather (cloudy/rainy Friday, highs/lows of 70/50). As per usual, I saw so many bands, but also missed so many. And for the record, the Tupac hologram was definitely creepy.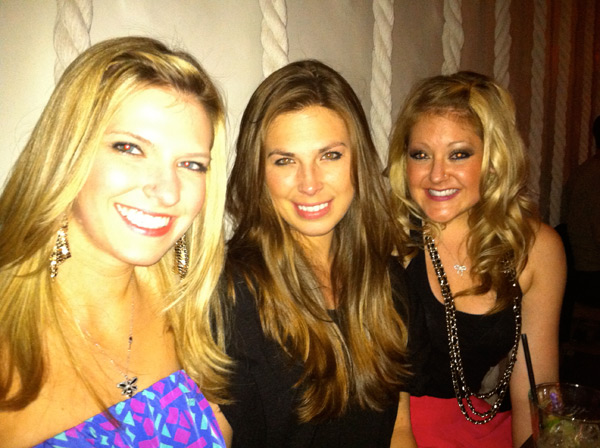 Wednesday was my birthday, which was celebrated with copious amounts of cake and Mexican food at Tortilla Republic. I loved their cucumber lavender margarita!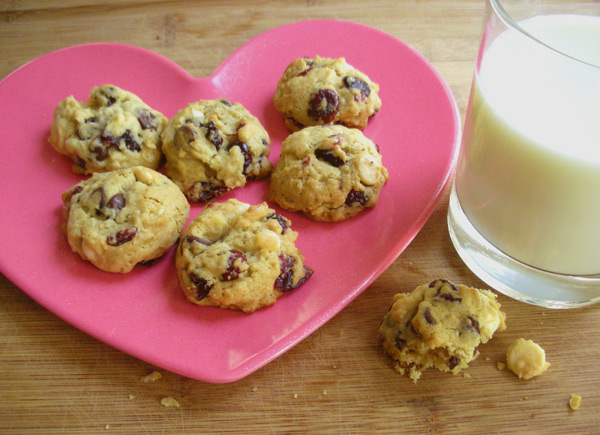 Now, my birthday wouldn't be complete without my favorite type of dessert — cookies! This recipe happened kind of by accident. I fell mildly in love with the photo of them in Food & Wine, and upon realizing how simple they were, decided to make them. The recipe called for semisweet or white chocolate morsels… I figured, why not use BOTH? Ta-da…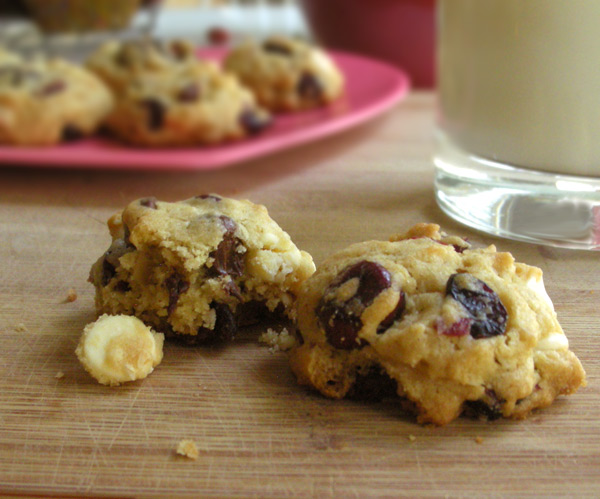 CCCs – Cranberry Chocolate Cookies
adapted from Food & Wine Magazine
makes 3-4 dozen cookies
Ingredients
2 cups all-purpose flour
1 cup old-fashioned rolled oats
1 teaspoon baking powder
1 teaspoon baking soda
1 teaspoon kosher salt
2 sticks unsalted butter, room temperature
1 cup light brown sugar
1/2 cup granulated sugar
1 large egg, room temperature
1 large egg yolk, room temperature
1 tablespoon pure vanilla extract
3/4 cup semisweet chocolate chips
3/4 cup white chocolate chips
1 1/2 cups (5 ounces) dried cranberries
Preheat the oven to 325 degrees. Line two baking sheets with parchment paper.
Mix the flour, oats, baking powder, baking soda, and kosher salt. Beat the butter and sugars on medium until creamy. Add the egg, then egg yolk and vanilla, beating thoroughly between each, scraping down the side of the bowl as needed. Beat in the dry ingredients in batches. Stir in the cranberries, white chocolate, and semisweet chocolate.
Scoop the dough by overflowing teaspoons onto the baking sheets. I do even scoops using my favorite 1.5 teaspoon mini-scooper. Bake the cookies for 12 – 15 minutes. They'll begin to turn golden around the edges. Cool slightly on the baking sheet and then transfer to a cooling rack to completely cool.
About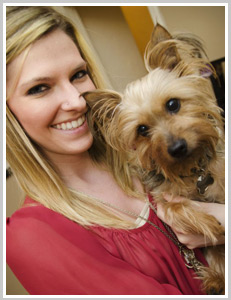 Healthful cooking can happen
to anyone. You don't have to know a lot about cooking or be a foodie to prepare and enjoy nutritious homecooked meals!
Read more...
FeastieBar