Browsing articles tagged with "pizza Archives - Now You're Cookin'"
One of my problems with some food magazines is that the recipes are too difficult. Time consuming, and utlizing expensive ingredients, often I find myself sadly drooling over the photos because that's about as close as I'm going to get to eating what's pictured.
Below is, finally, an exception to that scenario. This pizza uses basic ingredients and is fairly quick. Double the béchamel sauce, if you'd like, and save some of it as a quick sauce to toss with any combination of pasta and vegetables for tomorrow night's dinner.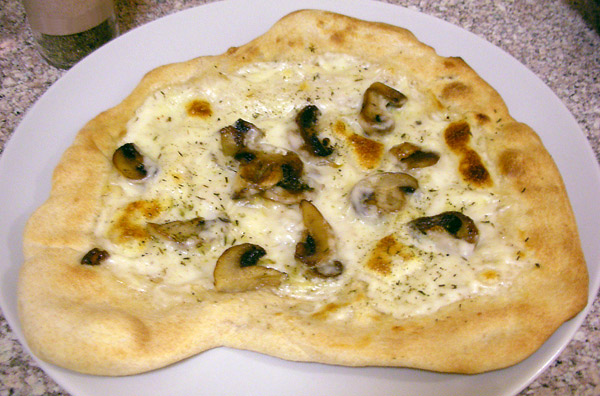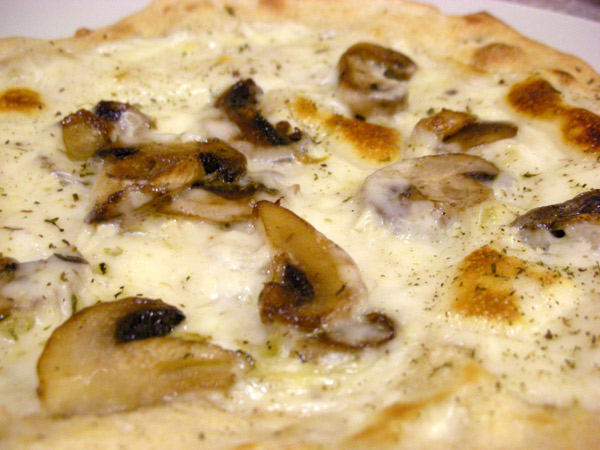 mushroom and goat cheese béchamel pizzas
from Food & Wine Magazine
serves 4
Ingredients
2 tablespoons unsalted butter
3 tablespoons all-purpose flour, plus more for dusting
1 1/2 cups milk
2 oz fresh goat cheese, thickly sliced
Nutmeg
Salt and black pepper
1 lb pizza dough
2 tablespoons extra-virgin olive oil, plus more for brushing
1 garlic clove, smashed
1 lb assorted fresh mushrooms such as porcini, white button, or cremini, thinly sliced [I just use white button]
1 teaspoon thyme
Preheat oven to 500 degrees. Oil a large baking sheet. In a medium saucepan over moderate heat, melt the butter. Stir in 3 tablespoons of flour until it forms a thick paste. Gradually whisk in the milk until smooth. Bring the sauce to a simmer over moderately high heat, whisking constantly until thick, about 4 minutes. Reduce the heat to low and cook, whisking often, until there is no floury taste, about 10 minutes. Be careful not to burn the sauce. Remove from heat and stir in the goat cheese until melted. Season with a pinch of nutmeg, salt, and pepper.
Cut the pizza dough into 4 pieces. Lightly flour a clean working surface and roll each dough into a circle, about 6 inches in diameter. Dust the dough with flour and let sit for 15 minutes until slightly puffed.
In a large skillet, heat 2 tablespoons of olive oil. Add the garlic and cook over moderate heat until golden, 2 minutes. Add the mushrooms, cover, and cook, stirring occasionally until tender and browned, about 15 minutes. discard the garlic. Season the mushrooms with salt and pepper. Crush the dried thyme leaves between your fingers to release their oils and stir into the mushrooms.
Stretch the doughs out until they're 9 inches in diameter and place them on a baking sheet. Brush the edges with olive oil and spread béchamel sauce in the center. Scatter mushrooms on top.
Bake for 5 minutes until the edges are crisp and the sauce is bubbling. Cut into wedges and serve!
About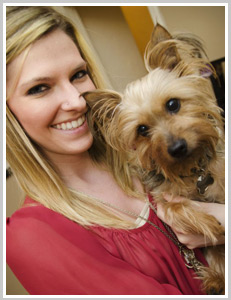 Healthful cooking can happen
to anyone. You don't have to know a lot about cooking or be a foodie to prepare and enjoy nutritious homecooked meals!
Read more...
FeastieBar