Browsing articles tagged with "soup Archives - Now You're Cookin'"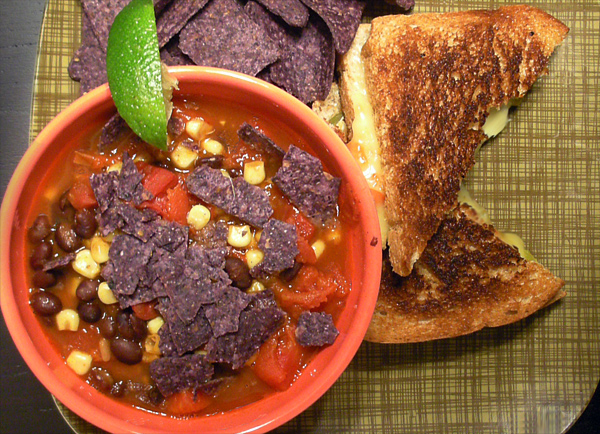 I used to work at a very small company. For over two years, I worked from home, however, when I finished college, I started going into our office (which was then an apartment). One of my coworkers, a new hire, was my age. Quickly, we realized we have a lot of the same values and views, and we now joke that we're "soul mates."

Well, naturally, as soul mates, we started going to lunch often. Carla is an interesting person. Rather than someone craving a burrito one day, a smoothie the next, and french fries the day after, her cravings are focused on one food item, are intense, and last a few days. One week it's carrots, the next it's blueberries, then Luna Bars. But one thing lasted for several weeks: Tortilla Soup.

I could never indulge in this. I rarely eat chicken and I even stay away from chicken broth and stock. But it had to be tasty if she's craving it several times a week, for several weeks…Right?

However, I continued to look on with desire. Those crispy strips of tortilla. That beautiful red color. I wasn't sure I'd taste tortilla soup unless I found a way to make it myself.

A few months later, Carla's obsession had subsided, and my lust for tortilla soup fell onto the backburner (ha!).

Then, I found it. In the pages of my January 2009 issue of Everyday Food. It just fell right onto my lap! This recipe originally called for chicken stock, but no shredded chicken. It's hearty enough that it doesn't need chicken to give the extra fullness. There's no doubt in my mind that since I've found this soup I'm not missing anything at a casual restaurant.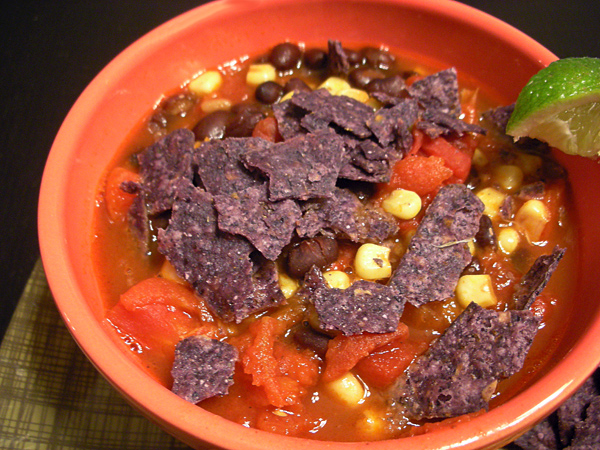 tortilla soup with black beans

from Everyday Food Magazine

serves 4

Ingredients
1 tablespoon olive oil
4 garlic cloves, minced
1 teaspoon chili powder
2 cans (14.5 ounces each) diced tomatoes in juice
2 cans (15 ounces each) low-sodium black beans, rinsed and drained
1 can (14.5 ounces) Swanson vegetable stock (Get Swanson!! Way better than other brands. No, this post is not sponsored.)
1 package (10 ounces) frozen corn
kosher salt and ground pepper
1 cup crushed tortilla chips
1 tablespoon fresh lime juice, plus lime wedges for serving


In a large saucepan, heat olive oil over medium. Add garlic and chili powder and cook until fragrant, about 1 minute. Add tomatoes and juice, beans, broth, corn, and 1 cup water. Season with salt and pepper.

Bring the mixture to a boil and then reduce heat to a simmer. Sprinkle in the tortilla chips and cook until softened, about 2 minutes. Remove from heat, stir in lime juice, and season to taste with salt and pepper. Serve with lime wedges and, if you like, additional chips. And that yummy looking sandwich is my Spicy Tex Mex Grilled Cheese!
About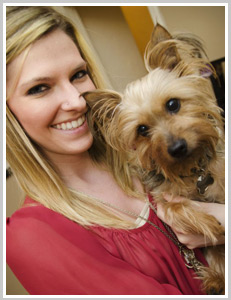 Healthful cooking can happen
to anyone. You don't have to know a lot about cooking or be a foodie to prepare and enjoy nutritious homecooked meals!
Read more...
FeastieBar