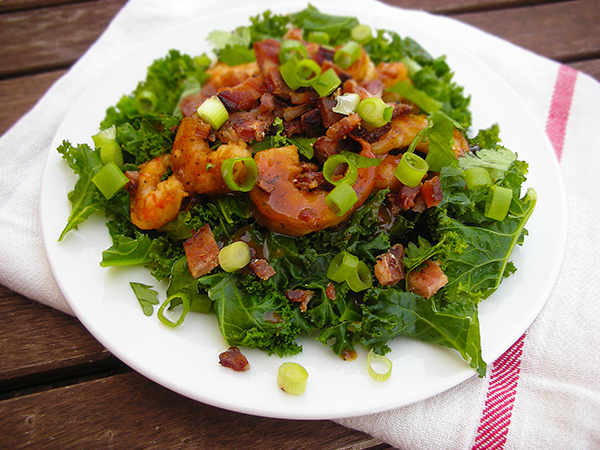 featured on foodgawker and tastespotting
My boyfriend and I ended July in beautiful Cabo San Lucas, Mexico! Cabo is only 2 hours away from Los Angeles by plane. We spent a long weekend eating, hanging out in the pool and ocean, and relaxing. It was my first time there and I'm definitely hoping we'll be going back soon!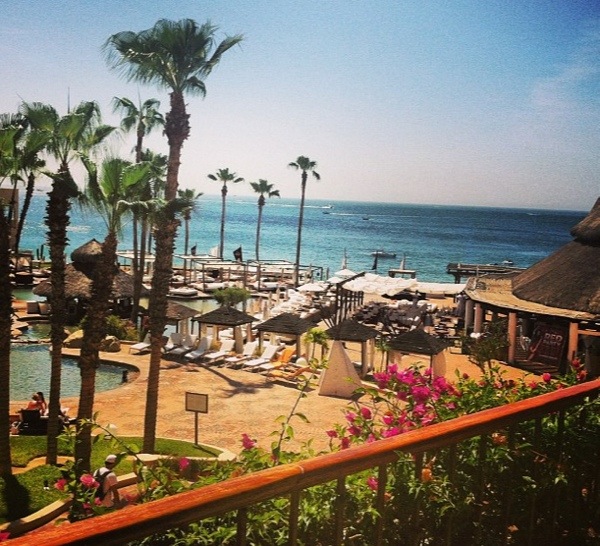 One of the most exciting parts of the trip was renting waverunners. Neither of us have done it before and we were both a bit scared. Okay, once I got on, I was totally scared! I was freaked out that the whole thing would flip upside down and I would get trapped. Sounds extreme… But it took me about 20 minutes to get used to the steering, acceleration, and the *plop* that happens after you come crashing down after going over a little wave.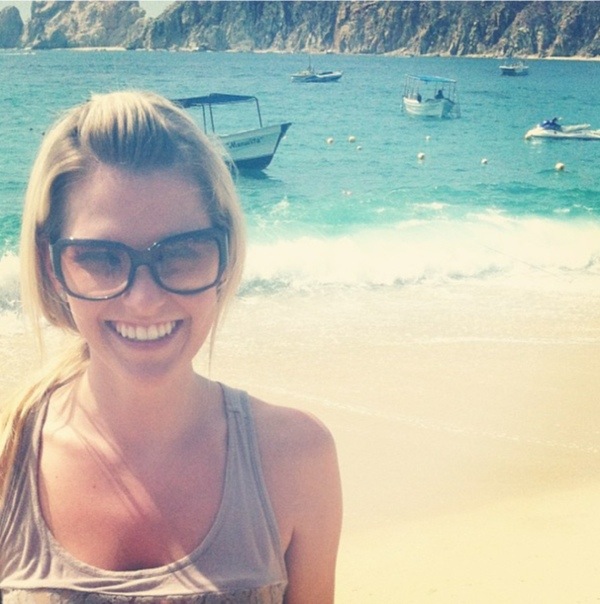 We went out to the edge of the peninsula where the Arco de Cabo is, an arch-shaped rock formation which is really gorgeous. The waves crash up around it and the water turns teal where it starts to get shallow. This isn't my photo, but you can get a good idea of what I'm talking about.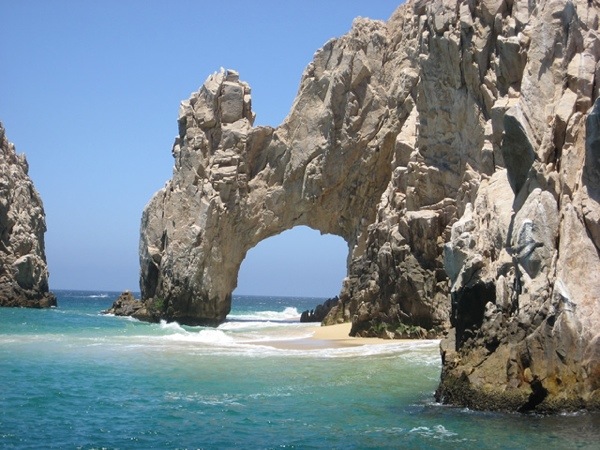 I also really enjoyed the restaurants on the beach. They have tables set up in the sand, and they all have live music. One of our favorites is called The Office. The food is fantastic! It's definitely a bit cheesy, but fun and a different change of pace compared to dining experiences here in LA. I loved taking my shoes off at dinner and digging my toes into the sand!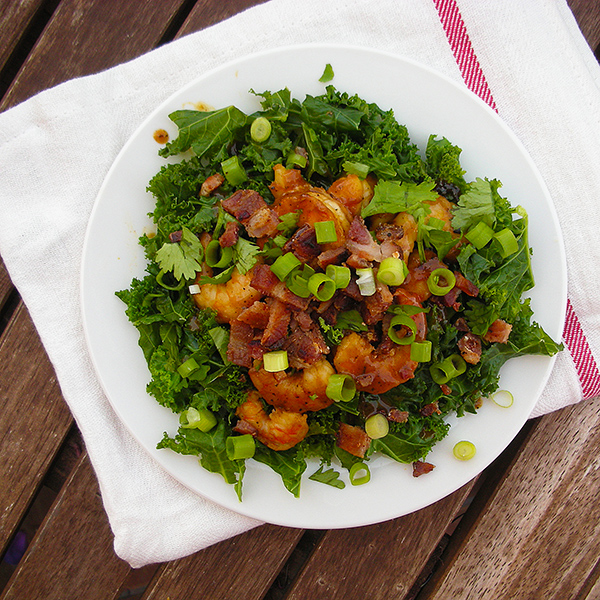 I came up with this BBQ Bacon Shrimp recipe a little while ago and it's become a go to on nights I don't really feel like cooking but need something quick, light, and flavorful. I just found a new Carolina-style barbecue sauce at Trader Joe's, but you can use whichever sauce is you have on hand. Another one of my favorites is the kind from The Salt Lick, which you can find at Whole Foods. And of course it's served on a bed of kale because kale is so good for you!
I like using frozen shrimp because you can buy a big bag and have it hanging around to be used in other recipes at a moment's notice. Like the recipe I'll be posting next week 😉 Buy whatever size you prefer (or the one that's on sale). I've included cup, weight, and quantity measurements in the recipe below. Usually the cheapest ones are pre-cooked, medium-size, tail on. Just be sure to remove the tails before cooking them. The fastest way to do this is to run the frozen shrimp under lukewarm water. They'll begin to thaw and you can twist the tails right off.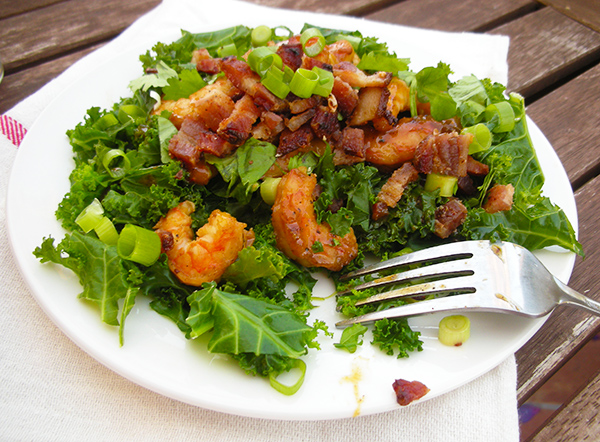 BBQ Bacon Shrimp with Kale
Ingredients
1 slice raw bacon
2 1/2 cups chopped kale, stems removed
3 oz/1 cup/11 medium shrimp
3/4 tablespoon BBQ sauce
1/2 green onion, sliced
Optional: 1/2 handful cilantro leaves, chopped
Cook the bacon in a pan over medium heat. Do not add any oil.
Meanwhile, steam the kale until softened, but still bright green.
When the bacon is done to your liking, remove it from the pan and drain on paper towels.
Drain most of the oil from the pan. Add the shrimp and barbecue sauce. Cook until heated through, scraping the bits of bacon off the pan.
Chop the cooled bacon. Place the kale on your plate. Top with the barbecue shrimp mixture.
Sprinkle the bacon, green onion, and cilantro on top.
http://www.nowyourecook.in/2013/08/13/bbq-bacon-shrimp-with-kale/
©Melissa Klotz - www.NowYoureCook.in