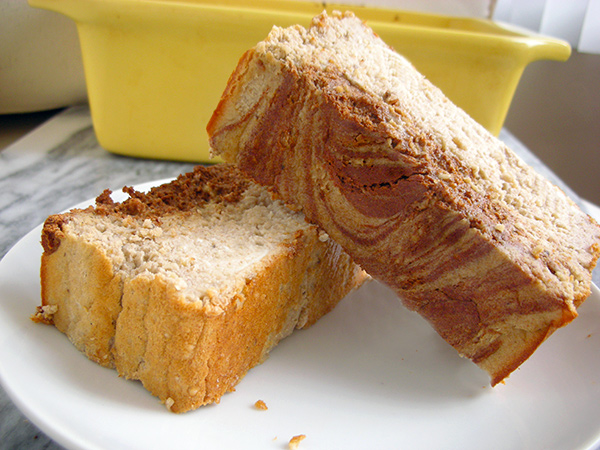 I'm totally in love with this Cinnamon Swirl Banana Protein Bread.
One of the things I miss most since starting my clean eating meal plans is DESSERT! Prepping 5 meals a day for 5-7 day days at a time is really time consuming. I'm still trying to get everything down, so I'm hoping it will get quicker eventually, but right now I've been in the kitchen a lot after work and then jumping into bed so I'm well rested when my 5:30am alarm goes off.
This hasn't allowed for a lot of time to explore clean baking, but through the magic of Instagram, I've found a few recipes I've been meaning to try out.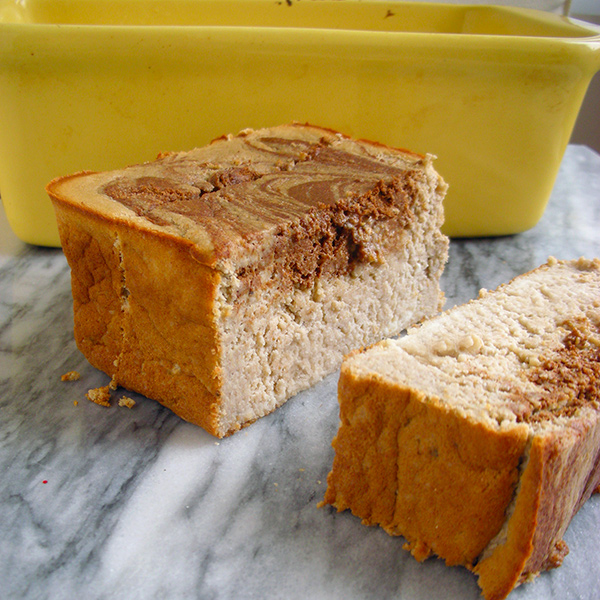 I found a recipe for protein banana bread and put a few twists on it to keep the fat and sugar counts low.
Do not ask me if I licked the bowl and/or spatula. I mean… Come on… Who does that :p
This protein bread recipe is out of this world. This is coming from the girl who looooves traditional baked goods made with all purpose flour, whole eggs, sugar, and real butter.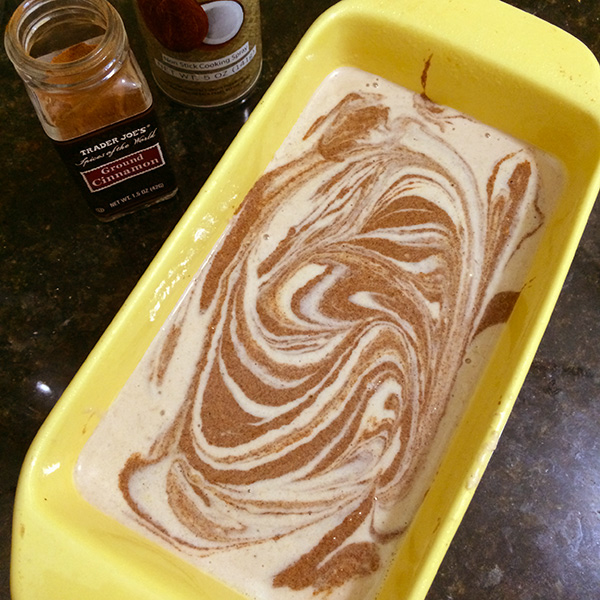 The unbelievable truth is that this banana bread is made with no refined flour, no added sugar, and no butter. It's gluten-free, clean, has 16g protein, and is low fat, only 2g. And only 5 ingredients if you don't count the vanilla extract and cinnamon (two of my favorite things — if you don't have these in your pantry at all times, we can't be friends!).
!!!
The results will differ depending on what type of protein you use — Cellucor brand whey protein is already very sweet. Taste your batter before you bake it and adjust the sweetness to your liking with your preferred sweetener (stevia, coconut sugar, white sugar, splenda, maple syrup, honey, etc.)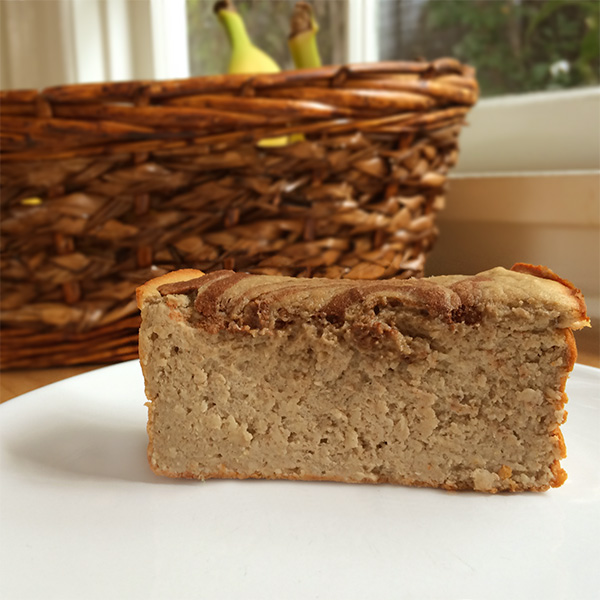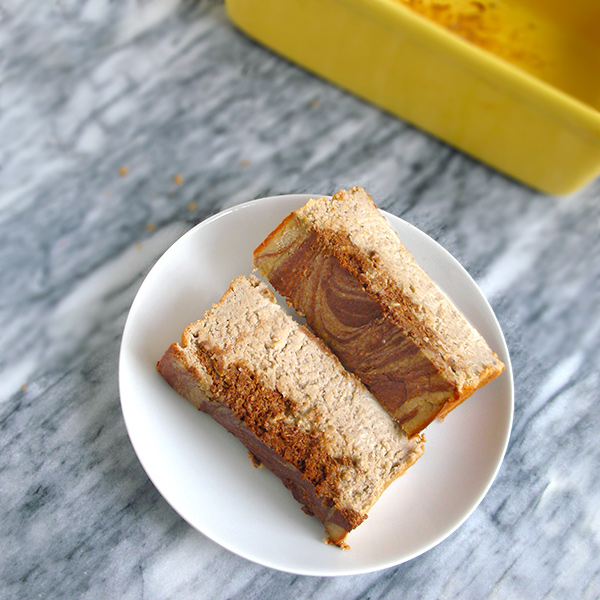 Cinnamon Swirl Banana Protein Bread
Ingredients
3/4 cup old-fashioned oats or oat flour
2 scoops Cellucor Cor-Performance Whey Cinnamon Swirl or vanilla protein powder with about 130 calories and 25g protein per scoop
4 ripe bananas (about 12 ounces without peel)
1/2 cup nonfat plain greek yogurt with 120-140 calories per cup (Voskos, Trader Joe's)
4 egg whites
1 teaspoon vanilla extract
1 teaspoon plus 1 tablespoon cinnamon
coconut oil spray or coconut oil, for greasing pan
Preheat the oven to 350 degrees.
Add all the ingredients except the 1 tablespoon cinnamon (only add 1 teaspoon cinnamon at this point) to a blender, NutriBullet, or food processor. (If you're using plain vanilla protein powder, add 1 teaspoon additional cinnamon.) Process until smooth.
Spray a loaf pan with coconut oil. If you don't have coconut oil spray, melt a teaspoon or so of coconut oil, dip a paper towel in it, and wipe on the bottom and sides of the loaf pan. You can also use regular nonstick spray.
Pour the batter into the pan. Scoop 1/4 cup of the batter back out of the pan and place it in a small bowl. Add the remaining tablespoon cinnamon and stir well.
Dollop the cinnamon batter mixture onto the top of the regular batter. Swirl using a spatula or spoon. Be careful not to over-swirl, as you'll lose the pretty effect.
Bake for 30-35 minutes, until edges are brown and a toothpick inserted in the center comes out mostly clean.
Allow to cool and then slice into 6 pieces.
http://www.nowyourecook.in/2014/02/04/cinnamon-swirl-banana-protein-bread/
©Melissa Klotz - www.NowYoureCook.in